Delicious and simple: our homemade pork and apple sausage rolls are the perfect addition to a fruity afternoon tea, garden party or high tea! With just a few simple ingredients, we've elevated the traditional sausage roll into something special, while ensuring that your kids will still love them. And they're not just perfect for afternoon tea! Serve them for brunch, lunch, at a kid's birthday party or as nibbles for the big game.
Short & Sweet
Taste: Like a pimped up sausage roll that has a little more bite, a little more sweetness and a touch of sour.
Ease: Very – especially if you get your hand in there to mix the filling.
Pros: Letting out stress as you the filling squishes and squelches through your fingers.
Cons: Not having enough filling for your stress.
Again: Definitely. Our resident sausage roll connoisseur (Miss M) loved them.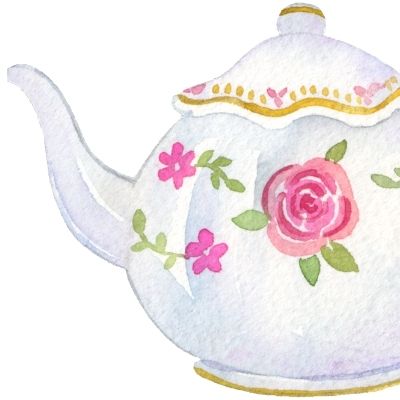 Disclosure:
Some of the links below are affiliate links. We may earn a small commission if you use these links to make a purchase. Thank you! Please read our full disclosure for more information.
What are sausage rolls?
For the uninitiated, sausage rolls are a combination of sausage or minced (ground) meat, normally pork, wrapped in puff pastry. Unlike corn dogs or pigs in a blanket, the meat inside the sausage roll is not smoked and it is not in a casing.
Sausage rolls are a bakery staple in the UK and Ireland, the Netherlands and in Australia, but they are difficult to find in the US. Fortunately, while they are not a traditional bakery food in Germany, they are quite popular in our area, not far from the Dutch border. Miss M loves them!
They are a quick brunch or lunch and mini sausage roll are popular at kids birthday parties. However, in order to be suitable to grace your afternoon tea or high tea table, the standard sausage rolls need a little refining. Enter these pork and apple sausage rolls with leek and mustard.
Why you want to make these pork and apple sausage rolls
With the addition of apple, leek and mustard, these pork and apple sausage rolls are perfect for your fruity afternoon tea.
The flavour is more refined than your typical sausage roll but is not that different or too heavy on the spice that your kids won't like them. Cut them to whatever size you need: they work well for brunch, lunch, kid's birthday parties, nibbles or snacks during the big game…
Tips for making these pork and apple sausage rolls
The pork mince
One of the most important things for the success of this recipe is to ensure that the minced pork is of good quality. If the fat content is high, it will heat and ooze out of the sausage rolls as they cook, resulting in an unpleasantly soggy affair.
If you can't get pork mince, use pork sausages instead. Again, try and ensure that they are good quality, low fat sausages. Remove the skin and use the meat as if it were normal pork mince.
If your fat content is high (more than 15%), add three-quarters of a cup of bread crumbs, preferably panko crumbs to the mix. This will help absorb the fat and avoid sogginess.
The apple
Choose an apple that is not mealy. I like a good Granny Smith apple in this recipe.
Grating the apple will give the sausage roll a good texture; you can simply slice the apple into small pieces if you prefer to have identifiable chunks in your pork and apple sausage rolls.
Grating the apple will often release a lot of juice. Place the apple on a small, clean tea towel and wring it to squeeze some of the juice out This will prevent the juice – coupled with the pork fat – from causing soggy sausage rolls.
Mustard choice
I prefer wholegrain mustard, but you can use whatever mustard you prefer.
Puff pastry
I use store-bought to save time. You can use whatever type you like. Mine came fresh, rolled into one big sheet approximately 30x40cm in size. If you are using frozen pastry, allow time for it to defrost before rolling your pork and apple sausage rolls. If your puff pastry still needs to be rolled out into a thin sheet before using it, take the pastry out of the fridge about 30 minutes before you wish to use it. If you try and use it straight from the fridge, the dough is likely to crack.
In general, I am not a fan of pastry brushes with silicone bristles. They are great for basting, especially if the meat is hot, but I find they tend to leave streaks on the pastry. If you have one, use a regular pastry brush with bristles.
If you prefer, you can brush the pastry with a little milk, or a mixture of milk and egg.
Can I cook sausage rolls in advance?
Definitely. You have two options:
Assemble them the day before, refrigerate them overnight and cook them the day of serving. Remove them from the fridge at least 30 minutes before baking.
Cook them completely and reheat them in the oven on the day you need them.
Wait for them to cool completely before wrapping them in aluminium foil or wax paper or putting them in an airtight container.
You can also freeze sausage rolls. Store them in an airtight container, preferably with a piece of wax paper between any layers.
Don't reheat them in a microwave. Simple: they'll go soggy. You do not want soggy sausage rolls on your afternoon tea table.
Pork and apple sausage rolls
The secret is the apple. It adds a sweet and tart layer of flavour that turns this Australian and English favourite into something worthy of your afternoon tea.
Equipment
small fry pan

tea towel

baking paper
Ingredients
500 g pork mince
1 tbsp mustard
1 small leek
1 tsp olive oil
1 apple peeled and cored
salt and pepper
grated nutmeg
275 g puff pastry
1 egg yolk
Instructions
Preheat the oven to 180°c. Line a baking tray with baking paper. Set aside.

Finely chop the leek. Add olive oil to the frying pan and lightly brown the leek over medium heat until golden.

Grate the apple and place it on the tea towel. Twist the tea towel to stop the grated apple from escaping, then twist to squeeze out any extra juice from the apple. Place the grated apple in the mixing bowl.

Add the minced pork, grated apple, browned leak and mustard to the mixing bowl. Season with salt and pepper and some grated nutmeg. Use your fingers hand to mix the ingredients together.

Prepare your puffed pastry, defrosting it or rolling it out if needed. Lay it out on a flat surface. Take some of the filling and place it out on the puffed pastry to form a log approximately 2-3 cm from an edge of the sausage roll. Make sure the filling is compact, without gaps.

Beat the egg yolk. Brush edge of pastry with egg yolk. Then roll the pastry and the filling log so that the pastry is rolled around the filling, finishing with the seam side down. Seal on the edge with egg wash on it.

Cut the pastry-encased log into smaller pieces, 3-4 cm wide and place on a tray. Prick the pastry on top of the mini sausage rolls with a fork or knife, then brush the pastry with egg.

Bake for 30 minutes or until golden brown.
Notes
If you can, use lean pork mince. If you can't get minced meat, use pork sausages. To account for the higher fat content, add three-quarters of a cup of fine (panko) bread crumbs.
Nutrition
Calories: 513.76kcalCarbohydrates: 27.2gProtein: 18.3gFat: 36.78gSaturated Fat: 11.38gCholesterol: 92.55mgSodium: 193.89mgPotassium: 333.01mgFiber: 1.77gSugar: 4.11gVitamin A: 314.98IUVitamin C: 3.8mgCalcium: 32.15mgIron: 2.38mg
Elevate your normal sausage rolls with this recipe
With just a few simple changes, we've elevated the simple sausage roll into something much tastier, but just as simple. At the same time, the flavours are subtle, ensuring that they will still be loved kids and adults alike. Our homemade pork and apple sausage rolls are the perfect addition to a fruity afternoon tea, garden party, high tea, brunch, light lunch, kid's birthday party or for any pre-game party.
What excuse will you use to try these pork and apple sausage rolls?
Save for later!