Today's recipe is not one of mine. When I decided that our fruity afternoon tea menu needed some delicious fruit scones, I set about finding just the right recipe. And what better source than the Royal Pastry Chefs? After all, these royal fruit scones are quite literally fit for a queen!
Short & Sweet
Taste: Fluffy, fruity and downright royal
Ease: Very. You'd expect that the Queen's pastry chefs' recipe would be much more complex and unattainable, but there are only a few simple steps.
Pros: Being able to brag about serving the Queen's scones
Cons: Sultanas. I still don't like them
Again: Definitely. Whenever I need to feel special.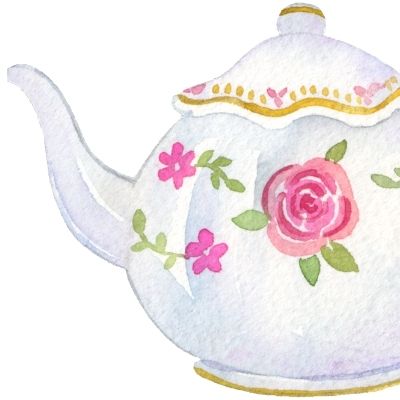 Disclosure:
Some of the links below are affiliate links. We may earn a small commission if you use these links to make a purchase. Thank you! Please read our full disclosure for more information.
What are scones and why do you need to make these royal fruit scones for your afternoon tea?
It's scone like swan, not scone like stone.

Unknown
As we've explained before, scones are the quintessential element of any afternoon tea or cream tea spread.
English scones are round and much plainer than American scones. They are designed to be eaten with clotted cream and lemon curd or preserves. English "fruit scones" are still quite plain; the fruit is only raisins or sultanas.
English scones are closest to American biscuits, but they are still different. American scones are normally denser wedges or triangles. The fruit can be sultanas, but it is more often blueberries or raspberries, or other flavours such as cinnamon or chocolate chip. American scones are closest to what is known as rock cakes or rock scones in Britain, Ireland and Australia.
Many top hotels and tea houses, such as The Ritz or Fortnum & Mason, will serve both plain and fruit scones as part of their afternoon tea or cream tea spread. Fruit scones mean scones with raisins or sultanas, like these royal fruit scones, and not those with blueberries or other fruit that might be found in the US.
Remake Fortnum & Mason's afternoon tea, at home!
To make it even easier to hold your own afternoon tea at home. They've recently opened an online store that even sells to the US. Order your favourite teas and preserves online and serve them with your afternoon tea – made using our recipes, of course!
If you are planning a trip to London soon, get a gift card for Fortnum & Mason's afternoon tea, for a special event during your trip. You can even buy yourself a special tea cup to make yourself feel like you are there, or a tea strainer, revolving tea strainer (I want this one!) or timer to ensure you can make the perfect cup of tea. They make great gifts too!
Recipe from the Royal Pastry Chefs?
As far as I know, there is no book of recipes that are served at Buckingham Palace (actually, apparently there is a Royal Cookbook, but I'd never heard of it).
Each year – before COVID-19 – around 27,000 cups of tea, 20,000 tea sandwiches and 20,000 slices of cake are consumed at garden parties at the Royal Residences in the UK. That is a lot of food!
In recognition of the cancellation of the garden parties last year, or perhaps in remembrance of garden parties before, the Royal Pastry Chefs shared their recipe for fruit scones on Instagram last year. These are the scones that are served at Buckingham Palace each Summer.
I am not a huge fan of dried fruit in general and I hate sultanas and raisin. Still, I decided it was time to try this recipe because the Royal Palace fruit scones would be perfect for our fruity afternoon tea.
Tips for getting these royal fruit scones perfect
What are sultanas?
The Royal Pastry Chefs note in their recipe that sultanas are a type of raisin. To be honest, until I read this tip, I didn't realize that sultanas were not common in most countries. Turns out, Australia and Turkey are the main producers of sultana grapes in the world.
Sultanas are a type of raisin made from seedless green grapes. They are normally larger and paler than raisins and were originally imported to England from the Ottoman Empire.
If you can't find sultanas, use your favourite type of raisin.
How to make sure your royal fruit scones are not too dry or hard?
Measure your ingredients carefully. I have put off getting digital scales for a while – I had some, but they lost one of the stoppers from the bottom and is not very reliable anymore. This is a recipe that benefits from accurate digital scales.
Make sure your baking powder is not too old. If it was opened less than six months ago, Old baking powder will not give you the rise and lightness that you want.
Don't overwork the dough. Overworking the dough will lead to scones that are tough and chewy rather than light and buttery. This means, don't mix it for longer than necessary, but just enough for the dough to come together. And don't over-knead them! In fact, these royal fruit scones should not be kneaded at all.
You will have additional dough left after cutting out your scones. You can rework and re-roll the dough to cut more scones, but these may not rise as much as the first scones your cut.
Place your scones relatively close together on the tray. they should definitely be closer than you would normally put biscuit or cookie dough. This encourages the scones to rise up, rather than out.
Also, make sure that your oven is at the right temperature before you bake your scones. If the oven is still warming, it will affect the effectiveness of the rising agent, resulting in flat scones. And you can't put clotted cream and preserves on a flat scone…
How do you cut out scones?
Perhaps unsurprisingly, I have a scone cutter. I borrowed one from my Mum when I was home one trip after discovering she had four.
But I didn't always have a scone cutter. A round cookie cutter with straight or fluted sides works well. For many years, the scone cutter used at home was a small glass. Scones are very forgiving in that respect.
Dip the scone cutter/cookie cutter/glass in flour to make it easier to cut the dough and get the cut scones out of the cutter. Press straight down with your cutter and don't twist if you can help it (it tends to skew your scone shape). I found I hit a few sultanas and had to twist a little to cut the scones.
What should you serve with your royal fruit scones?
While preserves and clotted cream, of course. Try our almost foolproof lemon curd or grab some traditional English preserves from Fortnum & Mason.
Serve them with some of the other delicacies from our afternoon tea menus: fruity afternoon tea sandwiches and petit fours, for example.
Of course, you need to serve them with tea. Why not go all out and serve some truly royal tea with your scones as a cream tea? The Fortnum & Mason Royal Blend was made especially for King Edward in 1902, while the Queen Anne Blend was made in honour of the Queen at the time the company was established. The Wedding Breakfast Blend was created a decade ago for the wedding of the Duke and Duchess of Cambridge So, how regal do you want to be with your tea?
What comes first?
We've previously talked about the long-running debate over whether you should put the clotted cream or the preserves on the scones first. Finally, we might have an answer.
Traditionally, in Devonshire, the scone is split and each half is spread with clotted cream before being topped with preserves. In Cornwall, the jam goes on before the clotted cream. Which is correct?
One suggestion is that the cream – even the clotted cream – found outside of Devon and Cornwall is not as dense and has a lower butterfat content. Accordingly, this cream is not as "stable"; it is safer to spread the jam on the scone first, then the cream.
Coincidently, it is also how Her Majesty Queen Elizabeth II prefers to eat her scones. At least this is according to Darren McGrady, who worked as a chef for the Royal Family for more than 10 years.
Fruit scones from the Royal Pastry Chefs
A simple and delicious recipe for fruit scones, as prepared and served by the Royal Pastry Chefs. They're perfect for your afternoon tea.
Ingredients
500 g plain flour
28 g baking powder
94 g butter at room temperature
86 g white sugar
2 eggs
140 mL buttermilk
100 g sultanas
1 egg for brushing
Instructions
Place the sultanas in a bowl and cover with hot water. Allow to soak for 30 minutes.

Mix the flour, baking powder, butter and sugar together in a bowl of a stand mixer, until crumbs form.

In a separate bowl, whisk the two eggs and buttermilk together.

Add the liquid to the crumb mixture and mix the dough until it is smooth in the bowl of a stand mixer.

Drain the sultanas and add them, mixing until the sultanas are evenly distributed.

Remove the dough from the bowl, flatten it and cover it with a light, clean cloth. Leave to rest for approximately 30 minutes.

Roll out the dough to a thickness of 2.5 cm on a floured surface and cut to the desired shape using a scone or cooking cutter.

Place the cut out scones on a greased and floured tray and allow them to rest for another 20 minutes.

Preheat the oven to 180°c.

Beat the additional egg and brush the fruit scones with the egg.

Bake for 10 to 12 minutes or until golden brown. Allow the scones to cool before serving with jam or lemon butter and clotted cream.
Notes
Use a stand mixer fitted with a paddle attachment to mix the dry ingredients and the butter. When you add the buttermilk and egg, you might need to change to the dough hook.
Nutrition
Calories: 77.88kcalCarbohydrates: 15.76gProtein: 2.2gFat: 0.71gSaturated Fat: 0.26gTrans Fat: 0.01gCholesterol: 14.35mgSodium: 95.11mgPotassium: 49.62mgFiber: 0.49gSugar: 4.4gVitamin A: 30.52IUVitamin C: 0.09mgCalcium: 58.81mgIron: 0.85mg
Try these Royal fruit scones for your fruity afternoon tea
Delight your afternoon tea or garden party guests with these Royal fruit scones made using this simple recipe straight from the Royal Pastry Chefs. They are – not just literally – fit for a Queen and are perfect for your afternoon tea.
Do you prefer fruit scones or plain scones?
Save for later