For Peter, pigs in a blanket is a snack mates request when watching the football in his mancave. His response when I suggested making some for our Christmas afternoon tea was clear: "You're nuts!"
Festive pigs in a blanket are definitely Christmassy and, in just a few steps and simple ingredients, they're transformed into something worthy of a place in your Christmas afternoon tea. They're so simple too: culinarily-challenged Peter could even manage them with ease.
Short & Sweet
Taste: Like Christmas in a sandwich
Ease: Simple. Those who are challenged in the kitchen can make them
Pros: Much more elegant than British Christmas pigs in a blanket
Cons: Eating too many
Again: Definitely, probably even again before Christmas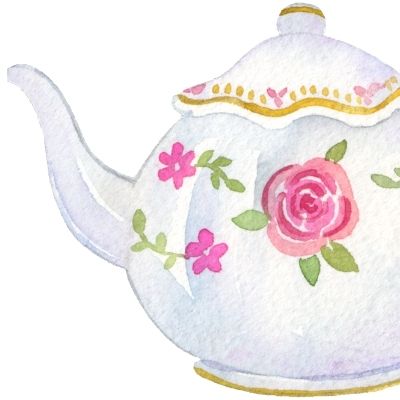 Disclosure:
Some of the links below are affiliate links. We may earn a small commission if you use these links to make a purchase. Thank you! Please read our full disclosure for more information.
Christmas afternoon tea menu
Just to remind you, we propose the following menu for a festive afternoon tea.
Bottom – Christmas afternoon tea finger sandwiches
Turkey, cranberry relish and lettuce on multi-grain bread
Christmas ham, balsamic roasted tomato and lambs lettuce on sourdough
Smoked salmon, avocado, and lemon pepper cream cheese on pumpernickel
Toasted camembert and cranberry relish sandwich
Warm savoury
Festive pigs in a blanket OR
Quiche with roast winter vegetables and thyme
Middle 3 – Scones
Cranberry and white chocolate scones OR
Featherlight scones with strawberry and champagne preserves and clotted cream
Top layer – Small cakes
Mini festive trifles OR
Mini Glühwein cheesecakes OR
To sweeten the deal – Christmas cookies
Any of our range of Christmas cookies
Beverages
Sparkling wine
Hot chocolate
Candy cane martinis and
Why festive pigs in a blanket?
Pigs in a blanket are a quintessential element of a traditional English Christmas dinner. There's turkey with stuffing and cranberry sauce, Yorkshire pudding with gravy, side dishes of roast potatoes and Brussel sprouts and Christmas pudding and mince pies for dessert.
Pigs in a blanket surround the turkey when it is served: small chipolata sausages wrapped in bacon. Around 128 million pigs in a blanket are eaten in the UK and Ireland for Christmas each year.
FYI: Scots call them kilted sausages.
But don't they have pigs in a blanket in the US as well?
Yes, pigs in a blanket are quite common in the USA as well, but they are something quite different.
In this case, they are more like mini hot dogs. Small cocktail "weiners" are wrapped in crescent roll dough – like a bready croissant (and not in a way the French would approve).
Tips for making pigs in a blanket worthy of a Christmas afternoon tea
Pigs in a blanket are commonly served as part of Christmas dinner in England. But that's not enough. The English pigs in a blanket are too fatty, not easy to eat politely with your fingers and not elegant enough for an afternoon tea.
US pigs in a blanket are not suitable either. the dough is too thick and heavy for a dainty afternoon tea. They are more suited to a snack while watching a football game.
Ideally, pigs in a blanket need a little jazzing up to give them a festive twist.
Use fresh puff pastry, with butter if you can. Christmas is a bad time for diets, I know. I've made this recipe numerous times with a low-fat vegan pastry. Still, these festive pigs in a blanket definitely taste better with buttery puff pastry.
Use good quality cocktail sausages (weiners). You probably have your own preferences, but if you can, get some with a high percentage of pork. Naturally if you want kosher or chicken sausages, you can use them. Check for any relevant allergens, too.
Find an interesting sauce or pesto. Go a little wild and try an interesting combination. You won't need a lot, so you don't need a large jar. Tomato sauce with procini and truffle could be nice. Beetroot ketchup could be interesting (you know I like beetroot). I used a good brand of tomato pesto.
Serve them warm. They really are best that way.
Can I make them in advance?
To a point, yes. You can prepare the festive pigs in a blanket and place them on a lined baking tray. Wrap the tray in plastic and refrigerate them until needed. Just remember to brush them with egg before placing the tray in the oven.
You can also freeze them if you wish. They should keep for up to two months in an airtight container. Just make sure they are totally defrosted before you put them in the oven. And again, don't forget the egg.
Do they keep?
Assuming you will have some left… Yes, they will keep in an airtight container in the fridge for three days.
When you want to eat them, remove them from the fridge, place them on a tray and allow them to reach room temperature before placing the tray in the oven. Cover the tray with aluminium foil and warm for about 10 minutes on low.
Can I make them allergy-friendly or vegan?
I've made these festive pigs in a blanket numerous times when we've had friends over with egg, milk and nut allergies.
While I prefer to use puff pastry with butter, there are some really good vegan puff pastries available. Have a look in the freezer section of your supermarket.
Instead of using pesto, which often contains nuts, I use ketchup or another tomato-based sauce.
I brush the pigs in a blanket with soy milk or other non-dairy, non-nut milk instead of egg. And I leave off the sesame seeds just in case.
To make vegan pigs in a blanket, use your favourite vegan cocktail sausages. If you can't get any, use pieces of roasted or boiled pumpkin as a substitute.
An alternative savoury dish
Are you not convinced these festive pigs in a blanket belong on your Christmas afternoon tea table? Try these mini quiches with winter vegetables instead.
Mini quiches with winter vegetables
Follow our recipe for quiche aux asperges replacing the asparagus with winter vegetables (approx. 1 cup).
Cut some pumpkin, sweet potato, potato and other favourite winter vegetables into small 1cm cubes.
Option 1: Spread the cubes out on a baking dray, drizzle with a little olive oil and a little salt and bake for about 25 minutes or until soft and golden on the edges.
Option 2: Place the cubed vegetables in a frying pan, add and a tablespoon of butter and sweat the vegetables over low temperature until soft.
Use your pastry to line mini tart forms or even cupcake forms. Blind bake the pastry as per the instructions for quiche aux asperges.
Spread the leek and vegetable cubes between the pastry bases. Bacon is optional. Add some interesting cheese of your choice. Pour in your egg and cream mix. Sprinkle over a few fresh time leaves and a little extra cheese if you wish.
Bake at 180°c for about 20-25 minutes or until the egg mixture is golden and just set in the middle. Remove from the oven so they do not overcook.
Of course, if you'd rather, you can make our pumpkin and brie quiche and serve it in slices.
Festive little piggies
Follow this simple recipe, and with a few choice ingredients, you'll be thinking festive and not just football when you think of pigs in a blanket.
Do you have pigs in a blanket for Christmas dinner? Will you have them for your Christmas afternoon tea?
Festive pigs in a blanket
With just a few select ingredients, we've turned normal pigs in a blanket into festive pigs in a blanket that are worthy of a place on your Christmas afternoon table.
Equipment
baking paper

butter knife

pastry knife
Ingredients
1 packet puff pastry packet
1 packet cocktail sausages (wieners)
3-4 tbsp tomato pesto
1 egg (beaten)
sesame seeds (optional) (
Instructions
Preheat the oven to 180°c and line two baking trays with banking paper.

Roll your puff pastry out on a flat surface. Use your butter knife to spread your chosen pesto or sauce over the pastry.

Place the cocktail sausages on top of the pastry, spaced out to allow enough pastry to wrap it around each sausage. Cut the pastry into rectangles large enough to wrap around each sausage, turn the sausage diagonally and roll the pastry around each sausage and press lightly to keep in place. Repeat until all of the sausages are rolled in pastry.

Lay the pastry-wrapped sausages out on a tray, brush with beaten egg and sprinkle with sesame seeds if desired.

Bake for 20 to 25 minutes or until the pastry is golden. Serve warm
Notes
If you are using frozen puff pastry, make sure it is fully thawed before using. Instead of sesame seeds, you can use poppy seeds or a combination or just go without any seeds.
Nutrition
Calories: 138.38kcalCarbohydrates: 6.87gProtein: 7.09gFat: 8.77gSaturated Fat: 2.55gPolyunsaturated Fat: 0.87gMonounsaturated Fat: 1.74gTrans Fat: 0.02gCholesterol: 167.92mgSodium: 486.25mgPotassium: 62.45mgFiber: 1.44gSugar: 3.77gVitamin A: 527.85IUVitamin C: 1.71mgCalcium: 68.31mgIron: 1.3mg
Save for later