These afternoon tea sandwiches with a fruity twist are perfect for a spring afternoon tea. The fruit means they are far from boring or traditional. It also adds a lightness that is very helpful if you have a large spread planned. And these sandwiches are so delicious, you'll want to make them even when you are not having afternoon tea.
Short & Sweet
Taste: Like the Dowager Duchess of Downton Abbey sharing a good slice of gossip
Ease: Very – they're sandwiches!
Pros: A lovely fruity twist to the perfect afternoon tea
Cons: Leaving room for the rest of the spread.
Again: Even when we're not having afternoon tea.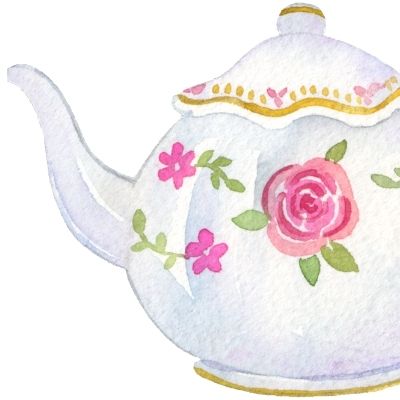 Disclosure:
Some of the links below are affiliate links. We may earn a small commission if you use these links to make a purchase. Thank you! Please read our full disclosure for more information.
Why you want a fruity twist to your afternoon tea sandwiches
While traditional afternoon tea finger sandwiches definitely have their charm, these afternoon tea sandwiches with a fruity twist are just delightful. They are simple, delicious and herald in Spring! The fruit adds a lightness that stops the sandwiches from getting too heavy and they are the perfect start to a fruity afternoon tea menu.
Our afternoon tea sandwiches with a fruity twist
We've taken our traditional afternoon tea sandwiches and revamped them into something special: afternoon tea sandwiches with a fruity twist!
Our ham and mustard finger sandwiches now have brie and fresh apple as well
Our cucumber and cream cheese sandwiches are now open sandwiches with lemon in the cream cheese and a fresh prawn on top
Our salmon open sandwiches with cucumber and lemon herbed cream cheese are the closest to the original salmon and lemon butter but are perhaps even tastier
Instead of going down the curried egg route, we've ditched the egg in favour of a mascarpone and fig compost sandwich with prosciutto.
Our final sandwich took inspiration from the Indian tastes in the coronation chicken but travelled a little further south-east. Say hello to our delicious grilled chicken, mango and sweet chili sandwich.
Tips for making our afternoon tea sandwiches with a fruity twist
These sandwiches are so simple, it is again important to use good quality ingredients.
This time, however, we're not sticking just to finger sandwiches, either. We're playing around with our shapes and ingredients and even adding some open sandwiches. Our tips for cutting your sandwiches still apply, even when they are stacked full of chicken and slippery mango!
Ham, brie, mustard and apple
This simple afternoon tea sandwich with a fruity twist reminds me of holidaying in the Normandy region in France. The Normandy is known for its apples, which it uses to make cider and calvados, and for its camembert, which originated in a town with the same name and is closely related to brie.
You can use any type of bread you prefer or have available for this sandwich. We cut ours into triangles, but you can cut them into any shape your wish.
Use regular leg ham, not honey smoked, for example. Cut off any excess fat.
Honey wholegrain mustard or normal wholegrain mustard is better than Dijon mustard in this recipe. If you only have Dijon-style mustard, use it sparingly so that it does not overpower the other flavours.
I prefer crisp Granny Smith apples here, as they are not mealy, but you can use whatever type of apple you prefer. Make sure it is peeled and cored and cut into evenly sized slices.
Use a creamy double or triple brie, if it is available. Cut it into slices of equal thickness – this will be easier if the cheese has only just been taken out of the fridge. If you have the time, let the slices sit at least 30 minutes before serving. If you like, you can substitute the brie for camembert.
How to store and serve cheese
Storing cheese in plastic wrap is really not good for the cheese. Wrap it instead in cheese paper, parchment paper, homemade wax wraps or the paper your cheesemonger wrapped it in – ours even states it on the paper. If you eat a lot of cheese, you should invest in a cheese keeper.
Cheese should be served at room temperature. The aromas are better able to unfold and the warmth will help the flavour compounds access our taste buds.
Don't return unwrapped or exposed cheese to the fridge. Make sure it is covered to prevent it from hardening and picking up tastes from your fridge.
Prawn or salmon open sandwiches with lemon herbed cream cheese and cucumbers
These two are almost identical, so we'll explain them together. Unfortunately, I can't eat either of these (allergies), so my tips are based on the opinions of our guests.
For the salmon, we decided to use pumpernickel bread cut into circles using a round cookie cutter. Cut out the rounds before spreading with the cream cheese.
As the prawns are smaller, the sandwiches are made of regular white bread cut into quarters (squares). I found it easier to spread the cream cheese and add the cucumber before cutting these sandwiches.
Wash the lemon before grating it finely. If you can, use an organic orange.
Finely chop your fresh herbs. Basil, dill, chives and (lemon) thyme all work well. Use what you prefer.
Use a mandolin slicer to slice the cucumber, if you have one. Don't forget to salt your cucumber. This will stop them from becoming too watery and making your sandwiches soggy.
You only need a little bit, so use good quality smoked salmon. It will make a big difference. And I would not recommend frozen prawns for these sandwiches either.
How to deal with leftover chives
If you are like me there are some herbs that I can grow well. Others I buy fresh as needed – especially chives.
You can use them to decorate your afternoon tea sandwiches with a fruity twist. Lay some on top or you can even tie longer chives around your sandwich to look like a gift.
Fresh chives will quickly spoil unless you take care of them (ditto most cut herbs). To prolong their life, check the chives before you buy and don't buy any that are already yellowing.
Remove the chives from the plastic wrap that they come in and wash them thoroughly with water. I like to add a little vinegar to the water as it helps prevent mould (at least in berries, so why not in chives too?). Dry the chives using paper towels or even a salad spinner, if you have one. Wrap the chives in dry paper towels making sure that they are covered. Places the chives and the paper towels in a ziplock bag (you know how I love them!) or wrap in plastic wrap.
Chives also freeze well. Cut your chives and fill ice cube trays with them. Add just enough water or even olive oil and freeze until solid. The herbed ice cubes are great for adding to soups or stews or even cocktails. They are not as good in these sandwiches.
Mascarpone, fig compote and prosciutto
This is the quickest and easiest of the recipes.
If you don't have mascarpone, use cream cheese instead. We can't always get it at the supermarket and you might not want to get another container when you don't need a lot.
If you can't find a good fig compote use fig jam instead. The sweetness will blend well with the creaminess and the saltiness of the ham.
I would steer away from heavier breads and go for something light again so that it not too heavy for the mascarpone.
You can put the prosciutto (parma ham) in the sandwich or place a small bit on top, decoratively.
Grilled chicken, mango and sweet chilli
Do you have some meals that just stick in your memory? This sandwich is based on a baguette I had while having lunch with my grandfather on a visit home not long after I started working in Brussels. Many years ago. I love this combination as a salad or on a baguette, but it is just as delicious in afternoon tea sandwiches – and they definitely have a fruity twist.
I chose wholemeal bread for these sandwiches, but you can use any type you like.
I prefer to take a small chicken breast and bash it with a rolling pin to make one large flat schnitzel. Not only does this ensure that they cook in just a few minutes, but the bigger piece of chicken helps keep the sandwich together with the slippery mango.
Finely slice the capsicum (bell pepper): big chunks ruin the sandwich.
I love sweet chili sauce. I prefer to mix it with mayonnaise that is not too tangy as I only want to add the creaminess of the mayonnaise.
You can use fresh or canned mango, depending on the season. I assume you could also use frozen mango, providing you thawed it first, but I have never tried it.
I prefer rocket leaves with this sandwich, but you can use any type of lettuce leaves that you prefer.
Can you make these fruity sandwiches in advance?
Not really. The fruit and cucumber in these afternoon tea sandwiches tend to make the sandwiches soggy quite quickly. Fruit can easily spoil if it is cut up too soon and seafood should not be left out to get warm…
To save time, you can make your lemon herbed cream cheese in advance and grill your chicken. And take your brie out of the fridge to give it some time to develop while you wash your rocket. If you are going to cut up your cucumber in advance, keep it in an airtight container to ensure that it does not dry out.
These sandwiches take very little time to prepare – they are just sandwiches. Unless you are making large amounts of sandwiches, you should have all of them made within an hour, especially if you have already decided which breads and forms you are going to use.
Afternoon tea sandwiches with a fruity twist
Simple and delish afternoon tea sandwiches with a fruity twist that is perfect for spring.
Equipment
cookie cutter

small bowl

fry pan

butter knife

spoon
Ingredients
Ham, brie, mustard and apple
4 slices bread
2-4 slices ham
2 tsp honey wholegrain mustard
80 g brie
½ apple peeled and cored
Lemon herbed cream cheese with salmon and prawns
5 slices bread
100 g creamed cheese
1 tsp lemon rind finely grated
1 tsp herbs finely chopped
½ cucumber
salt
3 slices smoked salmon
8 prawns
herbs to garnish (optional)
Marscapone, fig compote and prosiutto
4 slices bread
2 tbsp mascarpone
2 tbsp fig compote
3-4 slices prosciutto
Chicken, mango and sweet chili
4 slices bread
1 tbsp mayonnaise
1 tbsp sweet chili sauce
2 chicken fillets
½ capsicum
½ mango
2 handfuls rocket (arugula leaves)
Instructions
For the ham, mustard, brie and apple sandwiches
Spread the mustard on two of the slices of bread.

Place the ham on the slices of bread. Cut the brie and apple into slices and layer on top. Place the other slice of bread on top.

Carefully remove the crusts and cut the sandwich into your desired shape.
Lemon herbed cream cheese with salmon and prawns
Mix the lemon rind and herbs into the cream cheese. Spread on the bread.

Finely slice the cucumber and place it on the top of each slice of bread so that the cream cheese is covered. Season well with salt.

Carefully remove the crusts and cut the sandwiches into your desired shape.

Top the sandwiches with a small piece of salmon or a prawn. Garnish with herbs as desired.
Mascarpone, fig compote and prosciutto
Spread half the bread with mascarpone and with fig compote.

Carefully remove the crusts and cut the sandwiches into your desired shape.

Top each sandwich with pieces of prosciutto.
Chicken, mango and sweet chili
Mix the mayonnaise with the sweet chili sauce in a small bowl and spread on two of the slices of bread.

Grill the chicken and place it on top of the sweet chili mayonnaise.

Finely slice the capsicum and slice the mango and layer on top of the chicken. Place the remaining slices of bread on top to make your sandwiches.

Carefully remove the crusts and cut the sandwiches into your desired shape.
Notes
If you want to cut your sandwiches into circles or some other shape, cut the bread before spreading topping them.
Nutrition
Calories: 502.16kcalCarbohydrates: 50.96gProtein: 27.05gFat: 21.08gSaturated Fat: 9.3gTrans Fat: 0.04gCholesterol: 92.64mgSodium: 939.98mgPotassium: 517.21mgFiber: 4.62gSugar: 13.94gVitamin A: 1081.11IUVitamin C: 23.25mgCalcium: 193.02mgIron: 3.71mg
Give your afternoon tea sandwiches a light and fruity twist
With the start of spring, these afternoon tea sandwiches with a fruity twist are what you need for your next afternoon tea. A twist on the traditional, your guests will appreciate the lightness and they go wonderfully with the other dishes on our fruity afternoon tea menu (coming soon!).
Try the other recipes in our fruity afternoon tea menu too!
Save for later!