These easy and elegant mini goat's cheese and caramelised onion tarts are the perfect savoury accompaniment to your finger sandwiches and scones for afternoon tea. The recipe is packed with simplifying tricks to save time and couldn't get any simpler, yet the tarts still have a lovely mix of flavours
Short & Sweet

Taste: A wonderful mix of sweet and tart that won't overpower the rest of your afternoon tea.
Ease: Very – this recipe is packed with hacks to make it so easy and quick.
Pros: The perfect afternoon tea savoury.
Cons: Wanting to eat too many.
Again: Certainly!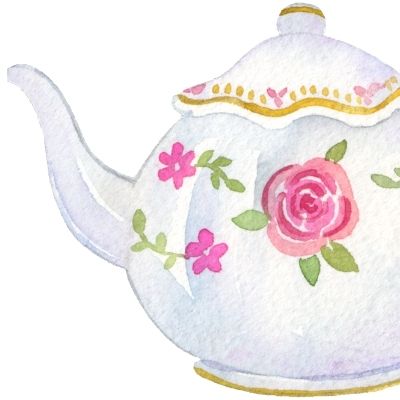 Disclosure:
Some of the links below are affiliate links. We may earn a small commission if you use these links to make a purchase. Thank you! Please read our full disclosure for more information.
Why should you make these goat's cheese and caramelised onion tarts for afternoon tea?
As we explained in our ultimate afternoon tea post, the typical afternoon tea menu includes a tier of sandwiches, a tier of cakes and one of scones. However, it is not uncommon to also serve some small savouries in addition to the sandwiches.
Like the other elements of the afternoon tea, these savouries should be easy to eat with your fingers and just one or two mouthfuls. These goat's cheese and caramelised onion tarts are perfect – and they are so easy to make!
These tarts are not only perfect for afternoon tea. We had a funeral in the family recently and due to COVID-19 restrictions, all restaurants and cafés where we might have held a small wake were closed. I made these goat's cheese and caramelised onion tarts for the mini gathering after the funeral and they were perfect for the same reasons that make them perfect for your afternoon tea.
What is a Gentlemen's afternoon tea?
These tarts are also perfect for a gentlemen's afternoon tea.
A gentlemen's afternoon tea replaces dainty finger sandwiches with more hearty, savoury delights. Homemade tarts, sausage rolls, scotched eggs, crostini, mini burgers and hearty fillings for sandwiches are all common. These are commonly served with a pot of strong tea and some beer or whisky.
Tips for making these goat's cheese and caramelised onion tarts
The pastry
This recipe calls for puff pastry to use as the base of the tarts. It does not matter whether the puff pastry is frozen or refrigerated. In Germany, it is sold in small frozen sheets, then in large baking tray-sized fresh pastry in a roll. I used the fresh pastry as it saved time.
You can use puff pastry quiche shells if you can get them – I have not seen them here.
The form
If you have one, use a mince pie form to make these tarts. I have one that was actually sold as a muffin top pan. It looks like a cupcake form that is a little shallow.
If you don't have a mince pie form, use your cupcake form, I have made these goat's cheese and caramelised onion tarts in my cupcake pan before. Your pastry rounds will not reach the top of each form, but that is fine.
Make sure your grease the form before adding pastry. Use your favourite method, whether it is spraying on cooking spray, brushing on your favourite oil or rubbing on some butter.
Cutting the pastry
Use some cake rings or egg rings or large cookie cutters to cut the pastry. The diameter of the ring you use to cut the pastry should be at least an inch larger than the diameter of each individual form.
Use pre-caramelised onions
One of the huge timesavers in this recipe is the use of caramelised onion chutney. It adds subtle spice and sweetness to the tart.
If you can't find caramelised onion chutney, you can use another form of chutney. We can definitely recommend beetroot chutney! Sundried tomato chutney, spicy cranberry chutney or a balsamic fig chutney would also work well.
The goat's cheese
There are a lot of different goat's cheeses, so which one do you want in this goat's cheese and caramelised onion tarts? For this recipe, you want a creamy chèvre, which almost has the consistency of cream cheese. An aged cheese works well too. It helps if it comes in a small log, as all you have to do is slice rounds.
You definitely don't want mozzarella, cheddar or manchego. It can be aged and have a rind – don't worry about cutting it off. If you can't find something better, feta would work (even if it is made of goat and sheep milk).
Eggs
Two large eggs should be sufficient for this recipe, though it will depend on the size of your tarts. Have one in reserve.
If you are using medium eggs, start with three.
Can you make the tarts in advance?
Yes! I made these goat's cheese and caramelised onion tarts the day of our afternoon tea. With our time-saving hacks, they take next to no time to make.
However, you don't always have the time. If you don't you can definitely make them in advance. They will keep fresh for up to three days in an air-tight container.
Take them out of the fridge about 45 minutes before serving so that they are not too cold.
Can you freeze them?
Yes! Like a quiche, you can freeze these tarts for up to 3 months. I like to wrap mine loosely in greaseproof paper and keep them in an airtight container.
If I can't find a suitable container with a lid (that cupboard still needs cleaning), I will wrap the tarts in greaseproof paper then aluminium foil, and then put them in a freezer-proof ziplock bag.
When you want to use them, don't worry about defrosting. Preheat the oven to 160°c and warm the goat's cheese and caramelised onion tarts in the oven for about 20 minutes. If they are already a little browned, you can cover them with aluminium foil to prevent them from browning any more.
Caramelised onion and goat's cheese tarts
A simple recipe packed with time-saving hacks for elegant mini goat's cheese and caramelised onion tarts – perfect for your next afternoon tea.
Ingredients
olive oil for greasing
1 packet puff pastry
12 tsp caramelised onion chutney
150 g goat's cheese
2 eggs large
100 ml single (pouring) cream
salt and pepper
nutmeg
fresh thyme (optional)
Instructions
Preheat the oven to 180°c.

Grease your muffin top pan. Roll out, unroll or defrost your puff pastry. Use a mousse cake ring to cut out 12 pastry circles and line each of the muffin top forms with a pastry circle to form the shell for your tarts.

Place a teaspoon of onion chutney into each tart shell.

Slice the goat's cheese into 12 slices and place one in each of the tart shells on top of the caramelised onion chutney.

Beat the eggs and cream together in a small bowl, season with salt and pepper and grated nutmeg, and beat until well combined. Pour a small amount into each tart shell until the egg mix is just below the top of the pastry.

Bake for 12-15 minutes or until the egg has set and the pastry is golden.

Optional: Garnish with some small sprigs of fresh thyme to serve.
Nutrition
Calories: 92.16kcalCarbohydrates: 5.14gProtein: 3.44gFat: 6.45gSaturated Fat: 3.98gTrans Fat: 0.01gCholesterol: 44.45mgSodium: 62.03mgPotassium: 25.06mgFiber: 0.08gSugar: 3.54gVitamin A: 291.23IUVitamin C: 0.67mgCalcium: 28.43mgIron: 0.41mg
So easy, so elegant, quite delicious!
These mini goat's cheese and caramelised onion tarts really are the perfect savoury accompaniment for your finger sandwiches and scones for afternoon tea. They also stand up well with more substantial finger foods for a Gentlemen's afternoon tea and are great finger food for many occasions. We know you're going to love them – and the simplicity of the recipe.
Will you be adding savouries to your afternoon tea?
Save for later