Petit fours are delightful little treats that are the perfect end to your afternoon tea or garden party. But they look so complicated! Our delicious and moist orange and white chocolate petit fours are easier than you think! Just grab the recipe for moist, delicious orange cakes topped with white chocolate ganache and simple orange peel garnish and follow our simple tricks!
Short & Sweet
Taste: Citrus and sweetness in one
Ease: Very. We've cut down the steps to make it easier for you so that they're perfect for making petit fours the first time
Pros: They taste as good as they look
Cons: They're so small, you'll want more than one
Again: For sure!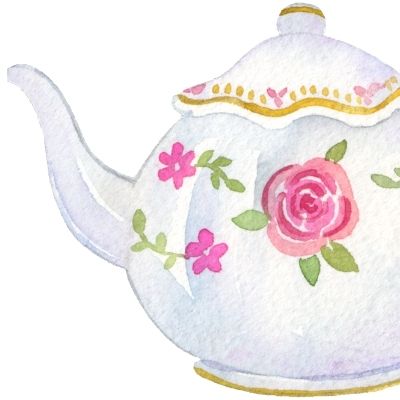 Disclosure:
Some of the links below are affiliate links. We may earn a small commission if you use these links to make a purchase. Thank you! Please read our full disclosure for more information.
What is a petit four?
Petit fours are normally small, sweet cakes, have long been a staple of your afternoon tea. They are served with coffee at the end of a meal and are perfect for baby showers, bridal showers, weddings and any excuse for a tea party.
These confectionery morsels – often a 1.5 to 2-inch square – can be consumed in one or two bites. This makes it easy to consume a few such petit fours, without overeating during afternoon tea.
Why are they called petit fours?
Petit fours is french for "small oven" and it refers to the way in which they were traditionally cooked.
In the 1800s, ovens were basically a stone square or cabinet with a fire lit underneath. The temperature was difficult to control, and it was either blazing hot or cooling down. The "grand four" or hot "big oven" was used to cook meat. Once the fire had been extinguished, the stone took a long time too cool and retained heat could be – and was – used to cook. The tiny, individual pastries cooked in the trapped heat of the cooling or "small oven" were called often referred to as petit fours in reference to the cooking method.
What types of petit fours are there?
Traditionally, sweet petit fours are divided into four categories:
sec (dry): dry cookies, such as macarons, baked at a low temperature for a long time (we will be making macarons – and sharing the recipe – soon)
glaces (iced): tiny cakes topped with marzipan, covered in fondant or covered in chocolate.
frais (fresh): small pastries such as madeleines or those filled with cream or creme patisserie, which must be eaten while fresh.
deguises (disguised): fresh or dried fruit coated with chocolate, sugar or another sweet confectionary.
Petit fours may also be savory. In this case, the term is used to describe the size, and would include many canapés.
Today's recipe focuses on petit fours glacé. Traditionally, these would be based on a génoise, a French sponge cake. These are oven layered and covered with chocolate, marzipan or fondant (making them fondant fancies).
Why petit fours should be part of your afternoon tea
Petit fours are the perfect size for your afternoon tea menu. They are dainty and elegant and can be eaten in just a few bites, often without the need for cutlery.
Petit fours are just made to be embellished. They can be as ornate as your skill level, time, patience and imagination allow. Ours tend to be on the plainer side to save time, and because I do not have the patience. Still, it is important not to overcrowd your petit fours with decorations as they will lose their elegance.
Both the size and looks make petit fours perfect for afternoon tea. Moreover, petit fours glacé in particular can easily be decorated to suit any theme.
There is also something about the elegance of petit fours that make afternoon tea feel so special.
Perfect for Easter
Are you looking for something special for your Easter table? These orange and white chocolate petit fours are perfect! Just replace the orange peel decorations with something Easter or spring-themed, like:
Can petit fours be stored?
This depends on the type of petit fours you are making. As explained above, petit fours frais are designed to be eaten shortly after being made.
Like other sponge cakes, unfilled petit fours can be stored in an airtight container at room temperature for uptimes to four days.
You can also freeze petit fours before they are covered (providing they are not filled with cream or custard). Indeed, briefly freezing the cake makes it easier to cut into uniform squares. To freeze for a longer period, use an airtight freezer container and freeze for up to one month.
Tips for the perfect orange and white chocolate petit fours
Petit fours often have a reputation for being fussy and difficult. I must admit, this is what put me off making them for many years. The trick here was to ensure that the recipe was simple and approachable.
I am not a huge fan of fondant or royal icing – due to both taste and ease of use – so for our first foray into petit fours, we will not be using fondant. This and other steps are designed to make our petit fours as simple as possible.
Unlike little chocolate eclairs, petit fours glacé are not baked separately. instead, you bake a larger sponge cake and then cut it to size.
The biggest tip for the perfect orange and white chocolate petit fours is to freeze your cake.
To make it easier to cut crisp, even squares or rounds for your petit fours, cover your sponge cake with plastic wrap or freezer paper and freeze it for about 20-30 minutes. This will help make the cake firmer and ensure that the sides will not crumble when cutting.
Make sure you cut off the edges (outside) of the cake. Trust me, the harder consistency of the "crust" is not what you want in a petit four.
If you are cutting your petit fours into squares, your rolling pin guides or a ruler (clean!) to ensure your cuts are straight. Use a sharp, serrated knife and a smooth, sawing motion to cut the cake.
Alternatively, you can use a 1.5 to 2-inch wide ring mould to cut the cake into rounds. Again, freezing the cake beforehand will yield cleaner rounds.
Of course, if you are short on time, there is nothing to stop you from buying a sponge or sheet cake at the supermarket or bakery and using that as your base. We would still recommend freezing them before cutting.
For our first attempt at petit fours, we've decided not to fill them and have instead added orange peel and rind to our cake. However, petit fours will often be filled with jam or lemon curd or even buttercream frosting. We can recommend our orange curd with these orange and white chocolate petit fours.
Use a cake leveller when cutting the cake for more uniform layers. Again, cutting and spreading the cake with your chosen filling will be easier if your cake is frozen. Make sure you cut and fill your cake before cutting it into smaller squares or rounds.
Orange and white chocolate petit fours
Simple, moist, orange petit fours with white chocolate glaze – the perfect recipe for your first foray into these delicious little treats.
Ingredients
180 g butter softened
¾ cup caster sugar
3 tsp finely grated orange rind (rind from 2 large oranges)
3 eggs
½ cup orange juice
1 ½ cups self-raising flour
2 tsp baking powder
2 strips of orange rind
½ cup boiling water
White chocolate granache
½ cup pouring cream
200 g white chocolate chopped finely
Instructions
Preheat the oven to 180°c. Grease a 24 x 24 cm cake pan; line base and long sides with baking paper, extending the paper 5 cm over sides.

Pour the sugar and grated rind into the bowl of a stand mixer. Using your fingers, rub the rind into the sugar until the sugar is pale orange in colour and smells like orange candy. Add the butter to the bowl and beat until light and fluffy. Beat in eggs, one at a time.

Sift the flours into a bowl. Add the juice and flours alternately and beat on low and then high once the mixture is combined. Beat on high for about 1 minute.

Pour the batter into the cake pan and bake for about 35 minutes. Leave the cake in the pan for 10 minutes before transferring it onto a wire rack to cool and removing any baking paper.

Wrap the cake in greaseproof paper and then in plastic foil and freeze for at least an hour.
For the white chocolate ganache
Meanwhile, make the chocolate ganache.

Melt the chocolate and warm it with the cream in a double broiler. Give the melted chocolate and warm cream a good stir, then allow to stand for 20 minutes or until it has thickened.
For the orange rind decorations
Use a potato peeler to remove a couple of longer-strips of peel from an orange. Place them in a small bowl of boiling water. Soak them in boiling water for 30 seconds then transfer the rind to a small bowl of iced water, drain and chop into long thin strips to use for decoration.
To assemble
Using a 3.5 cm cutter, cut 25 rounds from the cooled cake. Discard the excess cake. Place cake rounds on a wire rack over a tray lined with baking powder. Spread ganache on the cases and top with the rind and allow to stand until the ganache has set.
Notes
You can serve these petit fours in paper patty pans, if you like. You can use candied orange peel instead of the thinly sliced orange rind. Petit fours are best made on the day of serving or the day before.
Nutrition
Calories: 195.26kcalCarbohydrates: 28.1gProtein: 3.88gFat: 7.7gSaturated Fat: 4.38gTrans Fat: 0.01gCholesterol: 42.84mgSodium: 38.17mgPotassium: 101.95mgFiber: 0.55gSugar: 18.01gVitamin A: 166.13IUVitamin C: 6.53mgCalcium: 53.67mgIron: 0.36mg
Make these orange and white chocolate petit fours your first foray into these delicacies
Our orange and white chocolate petit fours are easier than you think! Just follow our tips for simple, perfect petit fours: moist, delicious orange cakes topped with white chocolate ganache and simple orange peel garnish. The tips work for any other cakes that you want to turn into petit fours, too! They are delightful little treats that are the perfect end to your afternoon tea or garden party.
What flavour petit fours are you going to try?
Save for later