Are you looking for a simple yet delightful tart to serve for your next afternoon tea? Look no further! With two alternative fresh fruity options, these white chocolate tarts are perfect for any occasion. And as per usual, we'll share our tips to help make these almost foolproof tarts as simple as possible and give you even ore options.
Short & Sweet
Taste: Creamy, fruity and fresh
Ease: Quite. With two different toppings, there's no need to worry about your tart cracking.
Pros: Being able to choose which flavour to serve.
Cons: Choosing which flavour to serve.
Again: Definitely. But which flavour will I make next time?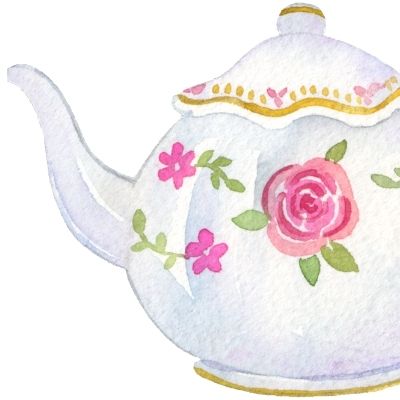 Disclosure: This post contains affiliate links. I may earn a small commission if you use these links to make a purchase at no extra cost to you. You can find more information in our Disclosure Policy.
Why you need to make these white chocolate tarts
Whichever version you decide to make, these white chocolate tarts are the perfect mix of creamy and sweet with fresh and fruity.
The white chocolate tarts with fresh berries are wonderful and light after a roast lunch, while the white chocolate tarts with mango coulis are perfect with spicier dishes. Both are a wonderful way to finish a fruity afternoon tea.
How do I stop my cheesecakes from cracking?
This is often the main issue with any cheesecake.
Why do cheesecakes crack? There are a number of reasons – I could write a whole post just on why cheesecakes crack and how to fix it. It can be caused by over-mixing the batter, baking it for too long or not cooling it down properly, and having it stick to the sides of the pans.
How do you stop it from cracking?
Make sure all the ingredients for the filling are at room temperature before using. This will make it easier to combine the ingredients and won't cause too many air bubbles that lead to cracks.
Grease the mini tart forms well. This will prevent the tart from sticking and cracking as it cools.
Avoid overbaking. Make sure you set your timer and check the tarts before the timer goes off. Fortunately, the smaller tarts mean that you do not need to bother with a water bath or thermometer, but the actual cooking time will depend on which mini tart forms you use. I used these 5 inch forms, but use whatever you have. If you only have pastry rings. grease the inside well and cover the bottom with baking paper, tied in place with bakers' twine.
Let the tarts cool in the oven and don't be in a rush to put them in the refrigerator. Sudden temperature changes will encourage cracking.
The best thing about these mini white chocolate tarts is that cracks. Do. Not. Matter.
Both forms of these white chocolate tarts are covered in a delicious fresh and fruity topping, whether it is pieces of fresh berries and a drizzle of white chocolate, or smooth mango sauce. This will cover any cracks so that no one notices.
Still, I've made these a couple of times and have not had any cracks (touch wood). I think it is partly because they are a smaller size, rather than a full, large cheesecake.
How can you tell that your white chocolate tarts are done?
There will still be a little wobble in your tarts when they are ready. They should not, however, sloshy jiggle that is obviously too runny and liquid.
Cool your white chocolate tarts in the oven. The residual heat will continue to bake the tarts slightly. so turn the oven off when the tarts are set, but still have some wobble in them.
Tips for making these white chocolate tarts
These tarts are very easy, but a few tips or suggestions never go astray.
Place the tart forms on a baking tray. Some butter or juices will inevitably leak from the bottom of the tart forms. Placing the forms on a tray means you won't have to clean your oven afterwards.
If you want small tarts, similar to our stroopwafel cheesecakes, use silicone cupcake forms. Grease well and adjust the cooking time accordingly.
The mango and lime in the mango coulis go really well with ginger snaps as the base of the tarts.
We recommend fresh berries with some white chocolate drizzled over the top, but you can use other fruit instead. Fresh mango, pineapple and kiwi fruit would work well.
This coulis is so simple to make and only takes a few minutes. If you prefer raspberry coulis, substitute raspberries for the mango and use lemon juice instead of lime. Pass the blended raspberry coulis through a fine-meshed sieve to remove the seeds.
White chocolate tarts with fresh berries or mango coulis
Simple, sweet and creamy white chocolate cheesecake, two delicious ways: with fresh berries or mango coulis. The perfect end to your afternoon tea!
Ingredients
For the white chocolate tarts
250 g digestive biscuits
80 g butter melted
150 g white chocolate
1 tsp vanilla paste
150 g cream cheese softened
¼ cup caster sugar
2 eggs
½ cup pouring cream
For the berry option
60 g white chocolate (extra)
250 g small strawberries
125 g raspberries
For the mango coolis
½ cup sugar
1 tbsp lime juice
2 tbsp water
300 g frozen mango
Instructions
For the base
Grease four 5-inch loose-based flan tins.

Place the biscuits in the ziplock bag, squeezing out the air and sealing. Bash the bag with the rolling pin until the biscuits are crushed to fine crumbs. Pour the crumbs into a bowl and add butter. Stir until the mixture combines and starts to stick together.

Divide the biscuit mixture between the tart tins and press over the base of the tart tins. If there is enough, continue the biscuit mixture up the sides. Refrigerate for 30 minutes.
For the filling
Preheat the oven to 180°c.

Break the chocolate into the bain marie. Bring the water to a simmer, stirring until the chocolate is melted and smooth. (Don't let the water get in the bowl). Set aside and allow to cool.

Add the cream cheese, sugar, eggs and vanilla paste to a small bowl and beat with an electric mixer until thick and smooth.

Add the cooled melted chocolate and the cream and beat until the mixture thickens slightly.

Pour the mixture into the tins and bake the cheesecake for 20 minutes or until just set. Allow to cool in the oven with the door ajar. Refrigerate for 2 hours.
For the berries
Place the extra chocolate in a small heatproof bowl over a small saucepan of simmering water. Stir until smooth.

Top the cheesecake with the strawberries and raspberries and drizzle with chocolate.
For the mango coolis
Place the sugar, lime juice and water in a microwave-proof bowl. Microwave on high, stopping to stir occasionally, until the sugar is totally dissolved and the mixture starts to thicken (2-3 minutes).

Place the frozen fruit in the jug of a blender and add the sugar syrup. Mix until the fruit is pureed and a sauce forms.
Notes
Instead of using vanilla bean paste, you can use a vanilla bean. Cut the pod in half length-wise and scrape the vanilla beans into the bowl. Rather than discarding the pod, put it in a jar and cover with sugar. Leave for at least a month to create vanilla sugar. It will not be as flavoursome as the vanilla sugar that is used instead of vanilla essence or extract in Germany, but it is lovely subtle touch of vanilla for your coffee or sprinkled over fruit.If you are making the mango coulis version, consider using ginger snap biscuits for your base.
Nutrition
Calories: 519.5kcalCarbohydrates: 70.49gProtein: 7.55gFat: 24.33gSaturated Fat: 12.65gTrans Fat: 0.01gCholesterol: 84.74mgSodium: 265.33mgPotassium: 323.28mgFiber: 3.18gSugar: 52.82gVitamin A: 903.12IUVitamin C: 36.9mgCalcium: 119.67mgIron: 1.8mg
Make these effortless white chocolate tarts for your afternoon tea
These delicious white chocolate cheesecake tarts are so simple, they're effortless, but look much more complicated and impressive. Served with fresh berries and white chocolate drizzle, or an easy mango coulis – or alternatively fresh tropical fruits or a quick raspberry coulis – the fresh fruity twist prevents the tarts from becoming too sweet and makes them perfect for a dinner party or afternoon tea.
Which version do you most want to try?
Save for later