Afternoon tea is always special, but it's especially special at Christmas. Celebratory and elegant, yet somehow comforting.
Crystal glasses and ornaments dance in the light.
Shiny gold table settings fight to outshine the glass tree ornaments.
The heady perfume of cinnamon, tea and fir.
And what better way to start a festive afternoon tea than with Christmas afternoon tea finger sandwiches inspired by your favourite Christmas dishes? Like festive cheer, in a sandwich.
Short & Sweet
Taste: Like Christmas in a sandwich
Ease: Simple. Anyone can make a sandwich!
Pros: Much simpler than cooking a whole roast dinner.
Cons: Overfilling the sandwiches and having filling fall into your cup of tea or glass of bubbly
Again: Definitely, possibly even again before Christmas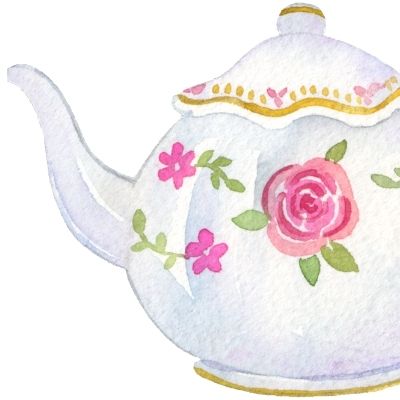 Disclosure:
Some of the links below are affiliate links. We may earn a small commission if you use these links to make a purchase. Thank you! Please read our full disclosure for more information.
Why you want to have a Christmas afternoon tea
There is so much happening this time of year. So many end-of-year, start-of-the-season, annual, pre-Christmas, post-Christmas get-togethers. And so many follow the same format.
Festive afternoon tea is flexible and simple and perfect for the season.
It's not just for pre-Christmas get-togethers either. These Christmas afternoon tea finger sandwiches are a great way to use Thanksgiving leftovers, but Christmas Day leftovers too. Boxing Day, here we come!
And if you're an Australian or New Zealander and celebrate Christmas in July, a festive afternoon tea is a wonderful alternative to a traditional Christmas dinner.
Christmas afternoon tea menu
Bottom – Christmas afternoon tea finger sandwiches
Turkey, cranberry relish and mixed lettuce leaves on rye bread
Christmas ham, balsamic roasted tomato and lambs lettuce on sourdough
Smoked salmon, avocado, lemon pepper cream cheese on pumpernickel
Toasted camembert and cranberry relish sandwich
Warm savoury
Festive pigs in a blanket OR
Quiche with roasted winter vegetables and thyme
Middle 3 – Scones
Cranberry and white chocolate scones OR
Featherlight scones with strawberry and champagne preserves and clotted cream
Top layer – Small cakes
Mini festive trifles OR
Mini Glühwein cheesecakes OR
To sweeten the deal – Christmas cookies
Any of our range of Christmas cookies
Beverages
Sparkling wine
Hot chocolate
Candy cane martinis and
Christmas afternoon tea finger sandwiches
The first course (or bottom layer) of our afternoon tea is our Christmas afternoon tea finger sandwiches.
They are inspired by and use ingredients often found in any Christmas dinner feast.
Moist, juicy turkey with the simultaneous sweetness and tartness of the cranberry relish and crisp, simple salad leaves.
Melt-in-your mouth ham with flavourful balsamic-roasted tomatoes.
The rich, creamy and gooey camembert on crunchy, buttery bread with more delicious homemade cranberry relish. This sandwich was our clear favourite. (Peter and his mother argued over who would have the last triangle)
The salty-smokey salmon with creamy avocado and lashings of pepper.
These Christmas afternoon tea finger sandwiches are a great use of leftovers. Boxing Day is an ideal time to make some, as is the weekend following Thanksgiving.
I have two confessions to make.
I did not make the smoked salmon and avocado finger sandwiches this time.
Our afternoon tea was a rather spontaneous event to use up leftover Thanksgiving turkey. There were only three of us (plus Miss M), and one of us can't eat salmon (ahem… me). Conscious of the recommended number of sandwiches per person, I elected not to make the salmon sandwich this time.
I will sometime in the future. When I do, I'll adjust the recipe to take the comments of my chief taste-tester (Peter) into account. And update this post, of course.
I also decided post-afternoon tea that our ham sandwiches needed some work. On the second attempt, I used balsamic-tomatoes and it really heightened the taste.
How to make cranberry relish
One of the key ingredients for these sandwiches is the cranberry relish. If you are lucky or you prefer, you can buy cranberry relish or cranberry sauce at the supermarket. Both would work well in this recipe.
I scoured 4 supermarkets to no avail.
Luckily, cranberry relish is really easy to make. I found a recipe by Dinner at the Zoo to use as a base. I love the fact that it does not contain any cinnamon and adds the apple. I did cut down on the sugar, however.
What you need
200 g fresh cranberries (rinsed)
1 seedless orange
1 granny smith apple
2/3 cup white sugar
Instructions
Place the cranberries in a blender and pulse until all the cranberries are broken up.
Finely grate the orange rind and add to the blender. Remove the rest of the skin and pith and cut the orange into quarters and to remove the central core. Add the orange flesh to the blender.
Peel and core the apple and grate it into the blender.
Add the sugar and pulse until well combined. Pour into a bowl or a jar and refrigerate for at least one hour before using to allow the flavours to infuse.
5 tips for the perfect Christmas afternoon tea finger sandwiches
Use a variety of breads, preferably fresh. Apart from the toasted camembert and relish sandwiches which really need regular sandwich bread, you can use any bread you like for the other sandwiches. Use a variety, if you can – for interest and added taste. After years of school sandwiches made with frozen bread, I MUCH prefer fresh bread and recommend it for these finger sandwiches.
Don't overfill your sandwiches. These are finger sandwiches – one of a selection – for afternoon tea. They are not hearty lunch sandwiches. If you overfill your sandwiches they will be more difficult to cut and will lose their filling when you and your guests try to eat them.
Leave a small gap between the filling and the crust. You are going to cut off the crusts, and if your filling is too crowded to the edge, your knife may drag the filling sideways (and out of the sandwich) when you try and cut.
Use a sharp, serrated knife to remove the crusts and cut into fingers. As we explained in our previous post, hold the sandwich down firmly, but not so firmly that you squash it. Take a knife, preferably a good bread knife, and line it up parallel to and just inside the crusts on one side of the sandwich. Move the knife back and forth, letting the serrations do the work. This should cut the crusts off cleanly without squashing or tearing the bread or catching on the filling and pulling it out. Once done, repeat for the other sides. Use the same technique to cut the sandwich into fingers.
Make your Christmas afternoon tea finger sandwiches fresh. I detest soggy bread and soggy lettuce even more. The relish, cream cheese and tomatoes will quickly make the bread and its contents soggy if the sandwiches are made in advance. It will also make them more difficult to eat. Making the sandwiches in advance also increases the risk that the salmon may go bad. "Fresh" is vital for the camembert sandwiches: they should be served hot with the cheese still oozing.
Fortunately, there are some elements that you can (and should) make ahead. These include the relish (make at least 2 hours in advance but can be made 2 days in advance), the tomatoes (make about 1 hour in advance) and the cream cheese (make 1 hour to 1 day in advance). Then it is just a case of assembling the sandwiches just before you need them.
Why not get something special to go with your sandwiches?
Fortnum & Mason stocks a wonderful range of Christmas treats.
While our cranberry relish only takes a few minutes to make, you might prefer to buy some. The Fortnum & Mason Cranberry & Port Chutney would be wonderful with camembert. This Highgrove Honey Mustard with Chilli would taste wonderful on the ham sandwich.
They can assist with your beverages, too. You can't have afternoon tea without tea, and a Christmas afternoon tea really needs Christmas black tea. They have sparkling tea, too, a blend of tea and sparkling wine. Or perhaps a festive liqueur to finish off your afternoon tea, like this chocolate chestnut liqueur?
Have you seen the Fortnum & Masons hampers? They are full of delicious goodies, with a range of themes and price points. It makes them perfect for that hard-to-buy-for person in your life, like a boss, snobbish brother or grandparents who have everything. I love Fortnum's Classic Christmas Hamper and would easily devour the Highgrove Collection Hamper. The Hibernation Hamper is perfect after the year we've just had.
They are not delivering to the EU at the moment (enter totally-justified expletive about BREXIT), but they do deliver directly to the USA and recently established US and Canadian websites.
Christmas afternoon tea finger sandwiches: the perfect start to your festive afternoon tea
With ingredients from the best Christmas dinners, these Christmas afternoon tea finger sandwiches are celebratory and elegant the perfect start to your festive afternoon tea. A comforting dose of festive cheer, they are even great if you just want something tasty to snack on while snuggling on the sofa.
Will you be holding a festive afternoon tea?
Christmas afternoon tea finger sandwiches
Simple and delicious ideas for afternoon tea finger sandwiches based on the best of Christmas dinner. They're the perfect start to your festive afternoon tea.
Ingredients
For the turkey sandwich
100 g cooked turkey
1 tbsp cranberry relish
1 handful salad leaves
2 tsp mayonaise
2 slices bread
For the ham sandwich
60 g (Christmas) ham
1 tomato
1 tbsp olive oil
1 tsp balsamic vinegar
1 clove garlic
salt and pepper
1 tbsp mayonnaise
1 handful lambs lettuce
2 slices bread
For teh smoked salmon sandwich
75 g smoked salmon
¼ ripe avocado
2 tbsp cream cheese
1 lemon
the black pepper
2 slices bread
For the camembert sandwich
160 g camembert
2 tbsp cranberry relish
Drizzle balsamic vinegar
black pepper
2 tbsp butter
4 slices bread
Instructions
For the turkey sandwich
Spread one slice of bread with mayonnaise and the other with cranberry relish. Layer one slice with turkey and salad leaves and top with the other slice of bread. Carefully cut the crusts off the bread then cut into three equal finger sandwiches.
For the ham sandwich
Preheat the oven to 200°c. Slice the tomato and place in a bowl. Add the olive oil and balsamic vinegar and a good amount of pepper and toss carefully until the slices are coated. Lay the slices out on a baking tray lined with baking paper. Add the garlic. Roast the tomatoes for 25 to 30 minutes or until shrivelled and starting to brown at the edges. Remove from the oven and allow to cool.

Spread the mayonnaise on one slice of bread. Layer the ham, balsamic tomatoes and lambs lettuce on top and top with the remaining slice of bread. Carefully cut off the crusts and slice the sand into three equal sandwiches.
For the smoked salmon sandwich
Put the creamed cheese in a bowl and allow it to soften to room temperature. Add a little grated lemon rind (about ¼ teaspoon), a small squeeze of lemon (about 1½ tsp) and black pepper and mix until well combined.

Spread teh cream cheese on one slice of bread. Top with the smoked salmon and slices of avocado. Carefully cut off the crusts and then slice the sandwich into three fingers.
For the grilled camembert sandwich
Butter one side of each slice of bread. On the non-buttered side of one slice, lay out slices of camembert. Spread out the relish so that the camembert is evenly covered and drizzle over a little balsamic vinegar. Top with the second slice of bread with the buttered side facing away from the filling.

Place the sandwich in a sandwich maker, or in a frypan on medium-low heat, butter-side down, and grill until the bread is toasted and golden. Cut into triangles (if grilling in a sandwich maker) or into fingers; leave the crusts on.
Notes
To make these more interesting, use a variety of breads if you can.
Nutrition
Calories: 548.82kcalCarbohydrates: 45.64gProtein: 29.4gFat: 28.33gSaturated Fat: 10.8gPolyunsaturated Fat: 5.21gMonounsaturated Fat: 10.35gTrans Fat: 0.04gCholesterol: 70.27mgSodium: 1128mgPotassium: 601.18mgFiber: 5.04gSugar: 11.18gVitamin A: 1752.91IUVitamin C: 25.73mgCalcium: 293.02mgIron: 3.83mg
Save for later