Whether you serve it for lunch or your French afternoon tea, this easy, delicious, make-ahead recipe for French quiche aux asperges is perfect, especially in spring. We share how to prevent soggy pastry on your asparagus quiche, what to serve it with and how to adapt this recipe to mini quiches or other seasonal ingredients. Seriously, this is a wonderful, simple French dish that deserves to grace your French afternoon table.
Short & Sweet
Taste: Like the French countryside in spring.
Ease: Simple. And so easy to to make it look great.
Pros: So simple and versatile and can be made ahead.
Cons: The homemade pastry: resting and blind baking it take time (but no effort).
Again: Definitely, and not just for our next French afternoon tea.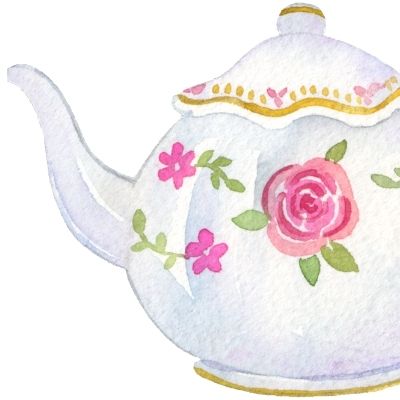 Disclosure:
Some of the links below are affiliate links. We may earn a small commission if you use these links to make a purchase. Thank you! Please read our full disclosure for more information.
What is quiche?
Quiche is a savoury French egg tart. Normally, it is a pastry crust filled with baked savoury custard made of egg and milk or cream, and any combination of cheese, meat, seafood and/or vegetable. In some cases, the quiche may be crustless (my Dad used to make a zucchini quiche that had no crust).
The origin of quiche is uncertain, although pastry dishes containing and cream were popular in Italy and England in the 13th and 14th centuries. The word quiche first appeared in the local Lorrain patois (dialect of the Lorraine region) in 1605 and in French in 1805. It is thought that the word might be a derivative of the German word Kuchen, or cake or tart.
One of the most popular variations is quiche Lorraine, which is named after the Lorraine area of France has lardons (bacon pieces) in the quiche. The Lorraine area is i. the north- east of France, bordering Belgium, Luxembourg and Germany. The biggest cities are Metz and Nancy.
Quiche variations are normally named after ingredient or the area that the flavour combination is traditionally used, e.g. quiche Florentine (with spinach) or Quiche Lorraine.
Ours is quiche aux asperges, or quiche with asparagus. Springtime is the perfect time to make this recipe.
Why this quiche aux asperges should be part of your French afternoon tea
This quiche aux asperges:
can be served hot or cold, so that you can make it a day ahead. This gives you flexibility in your planning. To reheat, cover with aluminium foil and warm in the oven (150°c) for about 15 minutes.
is simple, delicious and light, and can be easily eaten with your fingers.
can be adapted to the season and can use seasonal vegetables (see pumpkin example below)
looks pretty. Better yet, you don't need any real effort to make it pretty.
can be served as one large quiche, like we did, or as individual quiches. In the latter case, reduce the cooking time by half so that the quiches are not too dark. You may also need to use double the amount of pastry or reduce the number of eggs and cream, depending on the size of the forms you are using.
is great for leftovers. In fact, the quiche can be even better the next day.
How do you ensure that pastry is not soggy?
Nothing spoils a quiche more than bad pastry. Undercooked, overcooked or just soggy in the middle: it can make a wonderful quiche filling into a real disappointment.
There are a few tricks to the perfect pastry. First, don't use too much butter, but don't use too little either. The butter should be cold (not room temperature) when you rub it into the flour. There should not be any large lumps; it should all resemble coarse sand. If there is not enough fat for it all to resemble sand, add a little more, but not too much.
Go slow and be a Scrooge when adding the water.
Our quiche pastry is made using a recipe I learnt while at school. We had home economics for a semester. I don't remember almost any of the recipes we were taught, but this one tip, for some reason, I still use. Add a squeeze of lemon (without pips or flesh – I have lemon squeeze in the fridge) to your ice water – yes, it should be ice water. Just use enough to bring it together, but no more. Too much water will give you a shrunken and tough base. Too little and your pastry will be dry and crumbly.
Don't overwork the dough. You just want to bring it together. Unlike a yeast dough, overworking this dough will make your dough tough. Use a light touch!
Refrigerate the pastry after it is made and again once you have rolled it out. This helps slow down the fat melting so that the gluten in the flour can help form the pastry structure first.
Lightly sprinkle your work surface with flour before rolling out your pastry. Lightly is the key word. A warm kitchen will start melting the butter while you are rolling out the pastry, making it stick. However, if you use too much flour, the pastry will proportions will change and your pastry will be too tough and chewy.
Use a heavy tart tin. The thicker the dish, the better it retains heat to cook the pastry. I use a ceramic one, which is often called a quiche tin when sold.
Finally, blind bake your pastry.
What is blind baking?
Blind baking, sometimes called pre-baking, is the process of baking a pastry shell without the filling. It is necessary where the pastry shell will be filled with a wet filling, such as the egg and cream mixture in this quiche aux asperges recipe
How do you blind bake?
To blind bake your pastry, line it with a piece of baking paper and then fill the pastry shell with pie weights AKA baking beans. The butter melts during baking and the weights help maintain the quiche form. If you don't have pie weights, use dried beans or lentils (you can reuse them for blind baking but don't use them to make a stew later). You can also use rice, though it may insulate the pastry and prevent heat from reaching the middle of the pastry form, especially when baking one large quiche.
Bake for 15 minutes while covered, then remove the weights and baking paper, prick the pastry with a fork (to allow steam to escape) and bake uncovered for an additional 8 minutes.
Place the filling in the pastry form while the pastry is still hot. Bake as soon as it is ready. This will also help prevent soggy pastry.
Tips for the perfect quiche aux asperges
This recipe is best made using fresh green asparagus, not white or tinned asparagus. If you can, try and get thinner spears – thicker spears of asparagus can be a little woody.
Cut the ends off the spears to remove any bits that are tough or hard. To work out where to cat, bend each spear gently. The spear will normally break right where you want to cut.
Lightly fry the asparagus until it is just softened (the spears should droop when you hold them at one end). This helps retain the flavour and form of the asparagus in the quiche and ensures that the asparagus is not undercooked when the egg custard in the quiche is set.
We use leek in this recipe as it is nice and mild. Alternatively, you can use onion.
We also use bacon, chopped finely. Actually, we used bacon pieces, which are cut into tiny cubes, about 3 to 5 mm wide. Please do not use precooked bacon, such as bacon bits. If you prefer, you can omit the bacon.
Finally, the cheese. You can either use a mild cheese, such as Emmental or a mild cheddar if you don't want the cheese to be a strong feature in this quiche aux asperges. If you prefer the cheese flavour to be stronger, try a stronger cheddar or a gruyere.
What if I want to make mini quiches for my French afternoon tea?
The exact specifications will depend on the size of the forms you are using.
One of my favourite sources of online baking inspiration, Sally's Baking Addiction, has a recipe for mini quiche using a mini muffin pan. Adjusting her recipe, you will need double the amount of pastry, the same amount of the egg and cream and you will need to cut your asparagus shorter.
To cut the pastry rounds, use a 2.5-inch cookie cutter – or your one-third measuring cup, which is probably the same diameter.
The benefit of mini quiches is that you can make a few different flavours. Make some of our quiche aux asperges, and with the others use smoked salmon or ham, for example.
The best bit about the mini quiches? They don't need blind baking! So while lining the form with pastry may take a little longer and be a little fiddly, you save on cooking time. Bake them for about 25 minutes or until the egg custard mixture is firm and the pastry starts to brown.
Alternative quiche flavours
The beauty of quiche is that it is so easy to change the flavours to suit the season. This quiche aux asperges is perfect for spring when asparagus is fresh. And if you've been reading Tea with Mum for a while, you will know it is one of my favourite vegetables – I love it in risotto, for example.
Other delicious quiche ingredients include:
(cooked) chicken
(pre-cooked) crab meat
ham – this is often used in a quiche Lorraine instead of bacon
smoked salmon
spinach (salted for a few minutes over medium heat)
feta
tomato (roasted)
(finely-chopped) sun-dried tomatoes
mushrooms, sliced and lightly fried
zucchini (grated, à la Dad)
How to turn your quiche aux asperges into pumpkin and brie quiche
My favourite quiche is with pumpkin and brie. Yes, you know I love pumpkin. So did Mum.
Switch up the asparagus for pumpkin. Hokkaido works well. Cut 1 cm thick slices pumpkin. You want them to be long enough to reach from the edge to the centre of your quiche form, so that you can arrange them in a star. Place the pumpkin in a lightly oiled baking dish so that the pumpkin slices do not overlap and cook in a moderate oven for about 45 minutes or until the pumpkin is tender and just starts to brown.
Use brie instead of your grated cheese. Grab your brie wedge (shaped like and isosceles triangle) and cut the rind off the two equal sides of your triangle. Cut the brie into long slices.
Make the rest of the quiche as per the instructions for quiche aux asperges. Lie the pumpkin and brie on top like a wagon wheel, alternating between the pumpkin and brie.
Make sure you add a little freshly grated nutmeg to the egg and cream mix too!
Does this quiche aux asperges keep?
Yes. As I explained above, quiche is even better the day after.
You can refrigerate a whole quiche or slices for three to four days. Wrap it tightly in plastic wrap or place (still in the quiche form) in a large ziplock or other resealable bag.
If your quiche is firm (and not runny), you can also freeze the whole quiche or slices for up to 3 months.
To reheat: defrost the quiche aux asperges or remove it from the refrigerator. Cover the quiche in aluminium foil and heat in the oven at 170°c for 30 to 45 minutes or until heated through.
How should you serve your quiche?
Serve your quiche aux asperges with a side salad for lunch or at a picnic, or as part of your wonderful French afternoon tea!
It's perfect with our French afternoon tea sandwiches and a selection of petit fours and other small pastries.
Serve with sparkling wine – champagne if you can afford it, and glasses of iced infused tea, like this apricot and cherry cold brew. And coffee from your French press, of course!
Quiche aux asperges
This easy recipe for asparagus quiche is perfect for spring, can easily be made ahead and deserves to grace your French afternoon tea table.
Equipment
Plastic wrap

baking paper

pie weights

Grater
Ingredients
For the pastry
1 ¼ cup plain flour
¼ tsp salt
100 g butter (cold)
1 tsp lemon juice
3 tbsp ice-cold water
For the filling
1 leek
150 g bacon
4 eggs
200 mL cream
150 g cheese grated
1 pinch ground nutmeg
salt
pepper
12-16 asparagus spears
1 tsp olive oil
Instructions
For the pastry
Place the flour and salt in a bowl. Cut the butter into small cubes (approx. 1cm) and add to the bowl. Using the thumb and fingers on one hand, rub the butter into the flour until the mixture resembles coarse sand.

Mix the lemon juice and the water. Add a spoonful at a time, mixing until the dough just comes together. Go slow and do not add too much water.

Press the dough together in a ball, wrap it in plastic wrap. Refrigerate for about 30 minutes.

Grease your quiche form. Remove the pastry from the fridge and roll out on a floured surface until approximately 5 mm thick. Line the form with the pastry, so that the whole form is covered. Cut off any excess pastry. Place the quiche form lined with pastry back in the fridge for another 30 minutes.

Preheat the oven to 180°c. Place a piece of baking paper inside the pastry and fill with pie weights (or dried beans, rice…). Blind bake the pastry for approximately 15 minutes or until the sides just start to change colour. Remove the weights and the baking paper and prick the pastry all over with a fork. Bake for another 10 minutes. Remove from the oven and immediately add the filling.
For the filling
Finely slice the leek and cook it in a non-stick frypan with a drizzle of olive oil until the leek is soft and translucent. Cut the bacon into small cubes and add to the frypan. Fry until golden. Pour both into the quiche form. Sprinkle the grated cheese over the top.

Remove any hard parts from the asparagus spears and place in the non-stick frypan with a drizzle of olive oil. Cook in a frypan over medium heat for about 5 minutes or until the asparagus has started to brown and has softened. Place the asparagus in the form, spreading it out to form the spokes of a wheel.

Crack the eggs into a mixing bowl. Beat lightly. Add the cream, nutmeg and season with salt and pepper then beat the custard mixture until it is smooth, well-combined and slightly frothy. Pour over the bacon, leek and asparagus into the quiche form.

Bake at 180°c for about 35 minutes or until the egg mixture is golden and just set in the middle. Remove from the oven so that it does not overcook.
Notes
If the quiche starts to brown too much and is not yet set, cover it lightly with aluminium foil and continue baking. For the pumpkin and brie quiche: Instead of the asparagus and cheese:
10-12 slices of pumpkin
180 g brie Slice the pumpkin and place in a baking dish so that the pieces do not overlap. Drizzle with olive oil. Place in the oven and bake at 180°c for approximately 40 minutes or until the pumpkin is soft and just starts to caramelise on the edges. Cut the brie into slices of approximately the same size. Alternate the pumpkin and brie slices and arrange them on top of the quiche.
Nutrition
Calories: 457.1kcalCarbohydrates: 19.22gProtein: 11.07gFat: 37.43gSaturated Fat: 18.1gTrans Fat: 0.01gCholesterol: 154.97mgSodium: 274.51mgPotassium: 174.86mgFiber: 1.26gSugar: 1.8gVitamin A: 1061.86IUVitamin C: 3.07mgCalcium: 193.87mgIron: 2.18mg
Quiche aux asperges: The perfect savoury dish for your French afternoon tea!
Whether you decide to make one large or bite-sized mini quiches, this quiche aux asperges is a simple, delicious and very French recipe that deserves to grace your French afternoon tea table. It keeps well and, Peter would argue, is even more delicious the day after.
Will you be making one large quiche or lots of mini quiches?
Save for later