Simple and délicieux: our mille-feuille with white chocolate mascarpone cream and fresh berries are the perfect end to your French afternoon tea. The classic French patisserie is impressive, but our 3 time-saving tricks will help you to make these delicacies with only a fraction of the effort.
Short & Sweet
Taste: C'est délicieux! Creamy and slightly crunchy and elegant with fresh spring berries.
Ease: Much, much easier than they look.
Pros: Impressive little French desserts with little effort (especially with our time-saving hacks).
Cons: They can get a little messy.
Again: Definitely. I will probably try some other fillings too,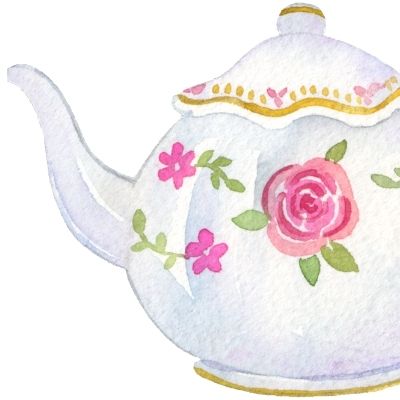 Disclosure:
Some of the links below are affiliate links. We may earn a small commission if you use these links to make a purchase. Thank you! Please read our full disclosure for more information.
What is mille-feuille?
Translated into English, mille-feuille means a thousand sheets or leaves. Pronounced "meel foy", it is a classic French pastry with layers of crisp baked pastry sandwiched together with rich cream filling, most commonly a custard or cream mixture. It is often called Napoleon, or can also be referred to as a French vanilla or custard slice.
Our recipe for mille-feuille with fresh berries is simple and delightful and perfect for your French afternoon tea. And we've added three time-saving tricks to make it even easier to try these French delicacies at home.
Time-saving trick number 1
It's all about the pastry.
One day, I will make my own puff pastry, but not today. I don't have the time to fold and roll and fold and roll and refrigerate and fold and roll and fold and roll. I don't doubt that homemade puff pastry tastes better, but I don't have time to make it.
You probably don't either.
Use store-bought puff pastry.
If you have a good local bakery, they may sell fresh puff pastry. Ask – you might have to order it.
I got ours at the supermarket. It comes fresh and rolled out and ready to use. All I had to do was unroll it and cut the pieces to size. I cut my pastry 4.5 x 12 cm sized pieces, but you can use any size you want. Just be consistent so that your stacks will stack easily.
You could use frozen puff pastry, instead, but that would mean more time to defrost it before cutting it out.
Sprinkle the pastry liberally with icing sugar – you want to be able to see it – as this will give the pastry a caramel taste.
Here's the most important step: once you have your pastry pieces on the tray (they can be relatively close together), place another piece of baking paper on top (I find the precut sheets easiest), then place a second baking tray on top. You want the second tray to cover all the pastry pieces. I have two cookie sheets that are identical, which made this easy.
The first time I made these mille-feuilles, I forgot to put the second baking tray on top… the pastry had a lovely taste, but was very puffy (about 4 times the size that it should be) and was prone to sliding off. Trust me: Don't forget the second baking tray.
Time-saving trick number 2
Pastry cream is delicious, but you have to stir, and stir, and stir… Instead, we use white chocolate and mascarpone cream, which tastes similar to our white chocolate and mascarpone panna cotta ice cream.
Warm cream and vanilla in a saucepan for a few minutes until the first bubbles appear. You can either grate the chocolate into fine shavings and pour the hot cream over the top or melt your chocolate in a microwave and then add the hot cream. Just make sure you don't add larger, cold white chocolate pieces or you will end up with lumpy cream.
Allow the cream to cool then refrigerate until cold – preferably overnight. I only cooled mine for a couple of hours and the cream was cool but still runny.
Just before you use it, beat the cream and white chocolate mixture until soft peaks form and add the mascarpone. Pipe onto your pastry wafers.
Time-saving trick number 3
Add fresh berries. All you need to do is wash them and cut any large ones into smaller pieces.
Many recipes call for fresh jam or coulis between the pastry layers. I don't have the time to make jam at the moment and did not want to use overly sweet store-bought jam. I could have made some of our effortless coulis, but did not want to overcomplicate things this time.
Strawberries are in season, so that was what I used. Farm-fresh berries add a great flavour boost to this recipe.
Can you make mille-feuille in advance?
Mill-feuille can be assembled a day or two in advance and refrigerated in an airtight container until serving. However, the fresh berries and the cream will make the caramelised pastry go soggy – not really what you want.
Instead, bake your pastry wafers and store them in an airtight container with a piece of paper towel for up to two days. You can also make the white chocolate and mascarpone cream the day before you need it. Refrigerate it in an airtight container overnight.
Simply prepare your barries and assemble your mille-feuille on the day (they take only a couple of minutes each).
How to serve these mille-feuille
These mille-feuille are the perfect finish for our French afternoon tea.
Serve with our French afternoon tea sandwiches and some fresh quiche, followed by some mille-feuille and other pastries. To drink, serve fresh hot coffee in a French press and a coupe de champagne.
Mille-feuille with white chocolate mascarpone cream and fresh berries
An easy, time-saving recipe for this classic French patisserie dessert: Mille-feuille with white chocolate mascarpone cream and fresh berries.
Ingredients
250 g puff pastry
powdered sugar
100 g white chocolate
150 g cream
1 tsp vanilla bean paste
250 g mascarpone
125 g mixed berries
Instructions
Grate the white chocolate into a bowl and set aside. Pour the cream and vanilla bean paste into a saucepan over medium heat and heat until it just comes to a boil. Remove from the heat and allow to cool for about 30 seconds then pour over the grated chocolate. Stir with a whisk until the mixture is smooth. Cover with plastic wrap so that the wrap is touching the top of the cream. Once it has cooled sufficiently, refrigerate it until cold, preferrably overnight.

Cut your puff pastry into 12 equally sized pieces. We cut ours to 4.5 by 12 cm. Place on a tray lined with baking paper. Generously dust with powdered sugar, using the fine-mesh sieve to remove any bumps. Place another piece of baking paper on top and then top with the second baking sheet so that the tray is sitting against the pastry with only the baking paper between them.

Preheat the oven to 180°c. Bake the pastry on the middle rack of the oven for 20 minutes or until teh pastry is cooked and browned and the top is lightly caramelised. Remove from the oven and allow the pastry to cool on a wire rack.

Remove the cream from the refrigerator and beat on high for 2-3 minutes until soft peaks form. Add the mascarpone and beat until well combined.

Wash the fruit and set aside some for the top. Cut and slice the rest of the fruit into pieces that have the same thickness.

Assemble each mille-feuille: Pipe a layer of cream onto one pastry wafer. Top with pieces of fruit and a little more cream to stick the next layer of pastry on top. Repeat. Pipe the top layer of cream – a little more artfully if you like – and place the reserved berries on top. Enjoy!
Notes
If you are using white chocolate pieces and cannot grate them, melt the chocolate using your preferred method before adding the hot cream and vanilla.
Nutrition
Calories: 910.69kcalCarbohydrates: 49.85gProtein: 11.31gFat: 74.04gSaturated Fat: 37.03gCholesterol: 119.13mgSodium: 227.06mgPotassium: 154.63mgFiber: 1.83gSugar: 18.65gVitamin A: 1448.75IUVitamin C: 1.13mgCalcium: 170.38mgIron: 1.73mg
Simple et très délicieux
This show-stopping dish is one you definitely want in your repertoire and it's perfect for your French afternoon tea. With our three simple, time-saving tips, I guarantee you'll be making these mille-feuilles again and again. C'est délicieux and tres simple!
Why not make some of these mille-feuilles for your French afternoon tea?
Save for later