Are you planning an intimate afternoon tea at home? Why not give it a French twist? This quartet of French afternoon tea sandwiches is the perfect start to your event! Based on traditional French salads and baguettes, these 4 simple recipes are delicious and very, very French. Bon appetit!
Short & Sweet
Taste: Like a visit to a Paris bakery.
Ease: Simple. They are still sandwiches, even if they are French.
Pros: Few ingredients but lots of taste.
Cons: Choosing which one to eat first.
Again: Definitely. Peter has already asked to have the croissants de jambon et fromage again.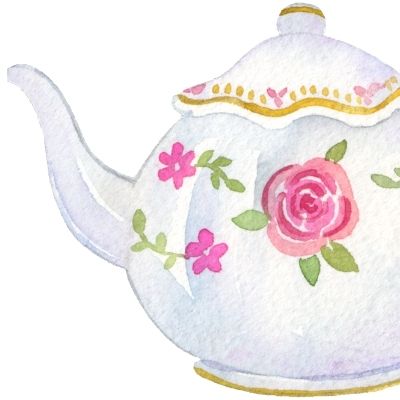 Disclosure:
Some of the links below are affiliate links. We may earn a small commission if you use these links to make a purchase. Thank you! Please read our full disclosure for more information.
Do the French have afternoon tea?
The French don't really do afternoon tea, at least not in the British sense. They do not sit down with a pot of tea, finger sandwiches, a French equivalent of scones with preserves and clotted cream and small cakes (though they do have a wonderful selection of small cakes and pastries, as we will show in a few weeks).
However, French people traditionally eat dinner later – around 8 pm – so they are known to have something in the afternoon. This is called Le Goûter.
Le Goûter comes from the french verb, goîter, which means "to taste". It is an informal small meal (it is not considered snacking!), almost always sweet, eaten mid-afternoon. Common foods include crêpes, cakes or pastries, or a pain au chocolat handed to a child on their way to an after-school activity.
Even though the French don't really do afternoon tea, they do do sandwiches. And they do them well.
Favourite French sandwiches
Many French sandwiches are surprisingly simple. In fact, the most popular sandwich is the baguette jambon beurre or "Parisien", which is a baguette spread with butter and topped with ham. These account for nearly 65% of all sandwiches sold per year in France (that's around 830 million sandwiches!).
While we could write some details on choosing the right butter for this sandwich, we decided it was too simple for our French afternoon tea.
The other top French sandwiches are:
Croque monsieur: the most wonderful ham and cheese sandwich you are likely to taste. It is a little messy for afternoon tea (it can't be eaten with your fingers). It is the inspiration behind our ham and cheese croissants though.
The Welch – the French take on the Welsh rarebit. Basically, beer and cheese are cooked in a pot and poured over toast and ham and cooked until golden. It is served with a fried egg on top. Again, this one is too messy for our afternoon tea.
Saucisson beurre – French salami and butter. This was a little too simple for our liking.
Merguez frites: basically spicy sausages, harissa paste with hot chips (fries) in a roll. This was not quite appropriate for our afternoon tea.
Paté cornichon: This simple sandwich is perfect for afternoon tea!
Pan bagnat: This one we are making; we'll go into more detail below.
French afternoon tea sandwiches
We've selected a quartet of French afternoon tea sandwiches, inspired by French salads and favourite French sandwiches.
Tartine de chèvre chaud au miel
This little tartine – or open-faced sandwich – is inspired by a classic and very popular French salad. It is a delightful mix of tart, sweet and earthy and was my mother-in-law's favourite.
It doesn't really matter what type of bread you use for these delicious French afternoon tea sandwiches. We cut slices from a baguette, which were the perfect size. It also meant we didn't have to buy too many different types of bread.
The important part of this recipe is the cheese. There are lots of types of goats cheese, but what you want is an aged chèvre. While they are probably delicious, you don't want one with blueberries and thyme or cranberry and cinnamon or cognac. You are looking for a goats cheese similar to this one. Instead, look for something like this Cyprus Grove chèvre.
If you can't get chèvre, use another soft, aged, French cheese, like camembert or brie.
The caramel is simple and delicious and only takes a few minutes to make. If you are like me and hate honey, switch up the honey for maple syrup.
Just one tip: Don't make the caramelised walnuts too far in advance! As they cool, the caramel goes hard and will stick to the saucepan. Instead, spread it out on some parchment paper as soon as it is cooked. This will make it easier to break up the caramel into small pieces, perfect for your tartines.
Tartine au pâté cornichon
This tartine, or open-faced sandwich is very simple. It's a French favourite, though we're making ours a little differently.
Normally, when the French make a pâté cornichon tartine, they use a pork pâté (or pâté de campagne) that is much thicker and not as fine as the pâté we used. Our duck liver pâté (foie gras), which is more like a paste or mousse, the French pâté is more like an elegant meatloaf in consistency.
There are recipes to make the french pâté de campagne. I've had it before and it is delicious. However, I did not have time to make some this time. Nor, probably, will you.
Foie gras is very expensive and not necessary for these little tartines. Most supermarkets sell a much cheaper version of duck liver pâté. If you can't get duck liver pâté, or it is too expensive, try pork liver pâté instead.
Duck liver pâté is often served with caramelised figs or even fresh figs. I couldn't find figs at our supermarket and had enough caramelisation with our other sandwiches.
Intead, I decided to stay simple: cornichons.
Cornichons are a small, pickled cucumbers – Perkins – normally around three centimeters in length. You can cut the gherkin if you wish (for presentation) or simply place it one top.
For simplicity, I used slices of baguette. You can use any bread that you like. I already had the oven on, so I just toasted the slices in the oven with the tiniest drizzle of olive oil. If you prefer, use a toaster. I think the tiniest amount of oil adds to the taste here, though it is a personal preference.
Mini pan bagnat
The pan bagnat is perhaps the most traditional (and popular) sandwich of our four French afternoon tea sandwiches. It is basically a salade niçoise in a roll and the both come from the Provence.
The pan bagnat is a great sandwich to make ahead and should actually sit, wrapped tightly in plastic wrap with a weight on top, for a few hours before eating. It is a great sandwich for a picnic.
The ingredients for pan bagnat vary a little. I looked at numerous recipes in English and French. However, there are some common ingredients:
tomatoes
capsicum
boiled egg
black olives
onions (in our case spring onions)
olive oil.
The pan bagnat also includes tuna or anchovies or both. I can't do anchovies at all, so I used tuna. It does not matter if you use a tin of tuna in sunflower oil or in its own brine: drain well. You could also use tuna steaks if you wish, but we were going for the more cost-effective option.
Some recipes call for the use of lettuce, normally romaine, but I liked the suggestion of celery leaves and the subtle difference in taste it gives to the sandwich. You can make your own decision.
A traditional pan bagnat will not use mayonnaise or anything creamy, so don't get any ideas about adding cream cheese or cheese or any other dressing.
We used a baguette, because that is what we had. Traditionally, a pan bagnat would be served in a large round bread roll; in this case you would cut it into quarters.
The most important thing is to use fresh ingredients and good quality tuna.
The only negative side to the pan bagnat is that it is rather messy to eat and tends to lose bits as you try and eat it. It is great for a rustic afternoon tea, but not as suitable if you want a chic French afternoon tea. I will definitely be making it as a sandwich, but hesitate before serving it for afternoon tea (especially as we have so many other traditional and fruity options!
Ham and cheese croissants
For many French people, this sandwich would be sacrilegious. Croissants are a breakfast food, not an afternoon tea element. Indeed, this recipe would be perfect for breakfast too (if you can handle mustard for breakfast).
For me, croissants are the perfect way to make a simple ham and cheese sandwich French. It is our homage to the croquet monsieur, without the mess and need to use a knife and fork (which is just not done for afternoon tea).
This was Peter's favourite of the four French afternoon tea sandwiches, closely followed by the chèvre chaud.
I used maple syrup for the glaze, because I don't like honey. I had visions of maple glazed hams and knew it would taste good, though perhaps that should be part of a Canadian afternoon tea sandwiches… If you prefer honey, use that instead of maple syrup.
The only tip we have is not to get bake at home croissants. They tend to be smaller and doughier, which would not work as well for this recipe. You do not have to drive three towns over to get the best croissants in the area! We just got ours from our local petrol station (though you might not have that option where you are).
If you can only get small croissants, use one per person.
What should you serve with these French afternoon tea sandwiches?
These French afternoon tea sandwiches are perfect for a French afternoon tea!
For a typical French savoury dish, serve them with some fresh, warm quiche (recipe coming next week).
There is no real French equivalent of scones, so we've opted to serve them with a selection of small cakes. Petit fours should be on the menu, together with mille-feuille (recipe coming soon). We'll be sharing a couple of other options, too.
And instead of tea, serve coffee – made in a French press, of course!
A quartet of French afternoon tea sandwiches
This quartet of French afternoon tea sandwiches is perfect for your French afternoon tea. Based on traditional French salads and baguettes, these 4 simple recipes are delicious and very, very French. Bon appetit!
Ingredients
Tartine de chèvre chaud au miel
8 slices bread (baguette)
200 g goats cheese
1 handful walnuts
1 tsp brown sugar
2 tbsp honey
Duck liver pâté toasts
8 slices bread (baguette)
olive oil
duck liver pâté
8 cornichons
Mini pan bagnat
1 baguette
olive oil
vinegar
1 hard-boiled egg
100 g tuna
1 tomato
½ red capsicum
1 spring onion
1 handful celery leaves
salt and pepper
Ham and cheese croissants
2 croissants
2 slices ham
4 slices cheese
1 tbsp mustard
1 tbsp maple syrup
1 tsp brown sugar
Instructions
Tartine de chèvre chaud au miel
Cut the goats cheese into 8 slices and place one slice on each piece of bread. Place them on a tray lined with baking paper and bake in an oven at 200°c for 5 minutes or until the cheese has melted and just started to bubble.

Crush the walnuts in your hand then place them in a small saucepan and brown over low head, stiring continuously so that they don't burn. Add the sugar and half of the honey and stir until the sugar dissolvs and the honey and sugar starts to caramelise.

Remove the cheese-topped baguette slices from the oven, drizzle with the remaining honey and spoon a little of the nuts into the middle of the cheese. Serve warm.
Duck liver pâté toasts
Place the slices of bread on a lined tray a drizzle with olive oil. Toast in a preheated oven at 180°c for 5 minutes .

Remove from the oven and spread each slice with duck liver pâté. Top each slice with a cornichon.
Mini pan bagnat
Slice the tomato and egg, slice the capsicum into thin sticks and pit the olives and slice them in half.

Thinly slice the spring onion and roughly chop the celery leaves. MIx together in a small bowl and add the tuna, breaking it up into small pieces. Season with salt and pepper and drizzle with vinegar.

Slice the baguette in half lengthwise. Rub the inside of each side with garlic and drizzle with olive oil.

Layer the tomato, egg and capsicum slices, spoon on the tuna mixture and top with the black olives and the other half of the baguette. Wrap the baguette tightly in plastic wrap and refrigerate for at least 2 hours. Place something flat on top to help flatten the
Ham and cheese croissants
Cut the croissants in half lengthwise. Place a slice of cheese and half a slice of ham on the base of each croissant, then add a second slice of cheese and the rest of the slice of ham. Place the top of the croissant on top.

In a small saucepan, mix together the mustard, maple syrup and brown sugar and heat over low heat until the sugar dissolves. Brush over the tops of the croissants and place them on a lined baking tray.

Preheat the oven to 170°c and bake the oven for 10 minutes until the cheese is melted and the croissants are golden. Cut each croissant in half and serve warm.
Notes
If you prefer, change the honey for maple syrup (and vice versa) on the tartines de chèvre chaud au miel and the ham and cheese croissants.
Nutrition
Calories: 1067.65kcalCarbohydrates: 126.37gProtein: 46.61gFat: 41.54gSaturated Fat: 19.93gCholesterol: 135.8mgSodium: 1973.28mgPotassium: 555.43mgFiber: 7.32gSugar: 20.83gVitamin A: 1849.25IUVitamin C: 24.07mgCalcium: 466.14mgIron: 8.54mg
Make these French afternoon tea sandwiches for your next (French) afternoon tea
If you are planning to hold a French afternoon tea, this quartet of French afternoon tea sandwiches is a great place to start. Based on traditional French salads and baguettes, these simple recipes are delicious and very, very French and bound to be a hit. You'll want to make them again, and not just for afternoon tea!
Why not give your afternoon tea a French twist?
Save for later