This year, the Oktoberfest in Munich has been cancelled. The mayor will not be calling "O'Zapft is" once the first keg is tapped. There is no need to dress up in Dirndl and Lederhosen. It is also unlikely that the seven million litres of beer that has been brewed will be drunk. So why not use some of that beer to make Oktoberfest cupcakes to celebrate at home?
Disclosure:
Some of the links below are affiliate links. We may earn a small commission if you use these links to make a purchase. Thank you! Please read our full disclosure for more information.
Beer cupcakes with beer caramel: the perfect football cupcakes!
I will let you in on a secret: I hate beer. I do not like the smell or the taste, or the aftertaste. I have not had one of these cupcakes and had to ask my mother-in-law and Peter to taste-test the batter and caramel for me. Peter even convinced me to try some of the caramel because "it doesn't really taste like beer". It does have the aftertaste though!
Despite not eating any myself, I can assure you that these Oktoberfest cupcakes – beer cupcakes with beer caramel, vanilla frosting, beer caramel drizzle and a chocolate-dipped pretzel – are very tasty.
Peter is a member of two fantasy football leagues (American football). This year, the 'Draft Day' for one of those leagues was held predominantly at our house.
If you haven't experienced a fantasy football league draft day before, imagine about 10 grown men (the "owners"), sitting round a table, each with their laptop or tablet of choice, choosing their players online one-by-one when it is their team's turn. Of course, they need beer or cola to help with the nerves and snacks.
To celebrate the end of a successful draft, they devoured these Oktoberfest cupcakes while boasting about their picks. The compliments for the cupcakes were flowing quicker than the trash talk about the upcoming season!
What is Oktoberfest beer?
According to custom, the six Munich breweries – Augustiner, Hacker-Pschorr, Hofbräu, Löwenbräu, Paulana and Spaten – are the only breweries, whose beer may be served on the Wiesn (at the Oktoberfest). Logically, Oktoberfest beer is the beer brewed by these breweries specifically for sale at the Oktoberfest. It would have taken place from 19 September to 4 October 2020.
This beer is now on sale throughout Germany and may be for a while yet. Of course, this makes it the perfect ingredient to use in our Oktoberfest cupcakes!
Oktoberfest beer is a Helles that is brewed especially for the Oktoberfest. If you can't get Oktoberfest beer, use your favourite German-style Helles, or a pale larger or all-malt pilsner instead. You should only need around 400 mL, so make sure you use good quality beer.
In this recipe, we used the Spaten Oktoberfest beer in these beer cupcakes with beer caramel.
Tips for the perfect Oktoberfest cupcakes
For the cupcakes
The cupcakes recipe is actually loosely based on my favourite moist chocolate cupcakes recipe – just without the cocoa. I knew I wanted to add a reasonable amount of beer so that you can taste it and this recipe yields the runniest cupcake batter of all my recipes (it has 1 cup of coffee and 1 cup buttermilk for double the number of cupcakes).
Beer cupcakes with beer caramel = moist cupcakes + caramel sauce to add to the delicious texture.
I'll say it again: choose a good quality beer. If you can, use a German-style Helles (check out local craft beer suppliers). If you can't find a Helles, use a pale larger or an all-malt pilsner. Preferably, it is a beer you would like to drink. This is not the recipe to use the last of your Guinness!
For the beer caramel
The caramel is based on the tea caramel sauce I used recently in our rooibos ice cream recipe. I just swapped the tea for beer.
When making the caramel, be careful not to burn the sugar. If you do burn the sugar (and just a little bit of distraction is enough to do it), you can throw it all away and start again as it will ruin the taste.
Please also be careful when adding the butter to the caramel. The sugar will be super hot and the addition of cold butter will make it spit and bubble. Yes, this is not one to make with the kids.
If you prefer salted caramel, add one teaspoon of (rock) salt after you have added the cream and simmered. Stir well.
The beer taste is quite mild in the caramel, but you can still definitely taste it in the aftertaste.
You can make the caramel in advance. Just keep it in an airtight container so that a 'skin' doesn't form on top.
For the vanilla frosting
Try not to make your frosting too sweet. It it is too cloyingly sweet it will overpower the subtle notes of the beer. If you find your frosting is too runny, put it in the refrigerator for about 20 minutes to make the butter and chocolate set as this will firm up the frosting. You can then check to see whether you need to add more icing sugar.
For the chocolate-dipped pretzels
Finally, don't put the chocolate-dipped pretzels in the refrigerator or anywhere 'moist' for the chocolate to harden. It should be cool, but not too humid or your pretzels will go soggy (and you really do not want soggy pretzels).
Oktoberfest cupcakes
A (German) beer cupcake with a beer caramel sauce and vanilla frosting, topped with a chocolate-dipped pretzel: the perfect cupcake to celebrate the Oktoberfest!
Ingredients
For the cupcakes
125 g butter at room temperature
3/4 cup sugar
1 tsp vanilla essence
1 egg
1 1/2 cups plain flour
1 tsp baking soda
1 pinch salt
1 cup beer
For the caramel
1/4 cup brown sugar
1/4 cup white sugar
1/4 cup beer
3 tbsp butter
1/4 cup heavy cream
For the frosting
125 g butter at room temperature
1 cup icing sugar
100 g white chocolate melted and cooled
1/4 cup heavy cream
1 pinch salt
1/2 tsp vanilla essence
50 g dark chocolate melted and cooled
12 pretzels
Instructions
For the beer cupcakes
Preheat the oven to 180°c. Line a muffin tin with patty pans.

Cream the butter and sugar with an electric mixer on high until it is pale and fluffy. Add the vanilla essence and egg and mix well.

Sift the flour, baking soda and salt together and add to the butter mix. Beat on low until it is all combined.

Add the beer and stir carefully until well combined. The mix will be very runny.

Spoon the batter into the cupcake forms so that all cupcakes have roughly the same amount of batter. Bake for 15-20 minutes until golden and a skewer inserted into the cupcake comes out clean. Remove from the muffin form and allow to cool.
For the beer caramel
Place the sugars and beer in a saucepan and stir over low heat until all of the sugar dissolves. Bring the mixture to a boil then allow to simmer, stirring occasionally, until it thickens. Be careful not to burn the sugar and please be careful – hot sugar burns!

Carefully add the butter, stirring constantly until it has totally melted. Be careful, it might bubble up.

Remove the pan from the heat and add the cream, stirring until it is all combined. Return the pan to the heat and bring to the boil then allow to simmer for approximately one minute. Remove from the heat and allow to cool totally before using.
For the frosting
Cream the sugar until pale and fluffy. Add the icing sugar and mix well.

Add the white chocolate, vanilla essence, salt and cream and mix until well combined. If the frosting is too runny, add some more icing sugar until the right consistency is reached. If it is too thick, add some more cream. Add a little at a time, especially when adding cream, and mix well between additions.

Dip the pretzels in the dark chocolate or drizzle the chocolate over them, whichever is easier. Place them somewhere cool (but not moist) until the chocolate hardens.

Pipe the frosting onto the cupcakes using your preferred method. Drizzle extra beer caramel over the frosting and top with a chocolate-dipped pretzel.
Notes
We use unsalted butter in our recipes unless otherwise indicated. If you are using salted butter, taste test before adding any salt. We used Oktoberfest beer, a beer brewed by one of the six Munich breweries specifically for the Oktoberfest. If you can't get Oktoberfest beer (because it is the wrong time of year or you don't live in Germany), use any German-style Helles or a pale larger or pilsner.
Nutrition
Calories: 318.11kcalCarbohydrates: 53.15gProtein: 4.1gFat: 9.46gSaturated Fat: 5.53gCholesterol: 31.81mgSodium: 170.11mgPotassium: 127.44mgFiber: 0.91gSugar: 38.14gVitamin A: 206.14IUCalcium: 62.54mgIron: 1.39mg
Do you need a reason to make these Oktoberfest cupcakes?
These beer cupcakes with beer caramel are great for celebrating the Oktoberfest, football, German heritage or a blokes lunch or brunch. They are perfect for Autumn, which is good because they are the first of our Autumn cupcakes for this year!
Be sure to come back for our other Autumn cupcake recipes!
Have you tried beer in a cupcake before?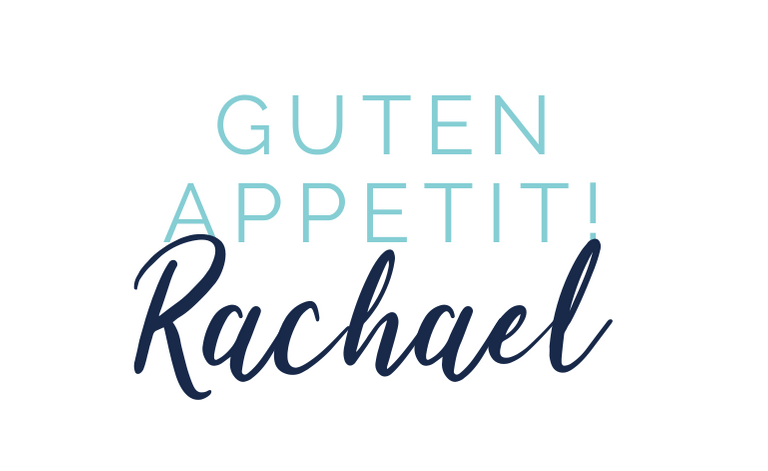 Check out our other Autumn cupcakes
Thanksgiving cupcakes: sweet potato cupcakes with marshmallow cream cheese frosting and caramelised pecans
Chai cupcakes with spiced cream cheese frosting
2019 Autumn cupcake quartet
Pumpkin spice cupcakes with maple cream cheese frosting
Maple parsnip cupcakes with maple buttercream frosting
Black velvet cupcakes with creme patisserie slime and marshmallow cobwebs (Halloween)
Chocolate beetroot cupcakes with chocolate creme frâiche frosting
Pin this recipe to make it later: