The third member of our German Christmas biscuit trio is one of my favourites: terraces. They are not one of the traditional biscuits but have always been traditional to me.
Disclosure:
Some of the links below are affiliate links. We may earn a small commission if you use these links to make a purchase. Thank you! Please read our full disclosure for more information.
My first visit to Germany
When I was sixteen, I spent three months in Germany, near Stuttgart, on an exchange. To minimise the amount of school we would be missing, the exchange took place over Christmas (during Summer school holidays). This was my first German Christmas and it even snowed.
My host Mum, Ilse, made sure that I got the best of all things Christmas. She made me my first Advent calendar and took me to the Christmas markets. She also baked copious amounts of Christmas biscuits. Every day when we came home from school, the house would smell of cinnamon and warm sugar. It was wonderful!
When I was leaving, I asked for her recipes for some of the Christmas cookies. She answered my request by giving me a little book where she had written out all of my favourite German recipes, including my favourite Christmas biscuits.
I use that little book each Christmas.
Ilse's recipe
The terraces – Terrassen in German – is one of my favourites.
Ilse made them for my first German Christmas, but I haven't found many others who make them traditionally for Christmas. They are not one of the top 10 German Christmas biscuits, which is scandalous if you have tried them. However, they will always mean Christmas to me, even if they are not traditional.
I have made them regularly for Christmas ever since, more than any other recipe in the little book. The pages show the evidence.
Tips for the perfect terraces
Terraces are great to make with our Spritzgebaeck and our cinnamon stars. Why? Eggs. The Spritzgebaeck and terraces use egg yolks, while the cinnamon stars need egg whites. Together, that's exactly three eggs you will need!
You will need two or three cookie cutters of the same shape but different sizes. We used these ruffled or flower cutters, just like Ilse did. Star, diamond and just plain circle cutters work well, too. If you can find a set such as this one, you will have a number of options.
Warm the jam slowly – if you do it too quickly you risk overheating or burning it. The jam should not have any lumps of fruit in it either, else your layers won't stick together well. Kids love to help assemble these, but please be careful with the hot jam.
Make some terraces this Christmas
Terraces are an easy and fun Chrismas biscuit to make with kids. The lemon in the dough helps ensure that they are not nearly as sweet as sugar cookies.
Even if these terrace biscuits are not a traditional Christmas biscuit in Germany, they are a traditional holiday cookie for my German host family, for me and now for my family. Will you be making them a tradition in your home too?
Terraces
Terraces are simple with subtle flavours and are fun to make. While they may not be one of the top German Christmas biscuits, they will always mean Christmas to me.
Equipment
Dough hook attachment

Plastic wrap

baking paper

butter knife
Ingredients
For the dough
250 g plain flour
70 g white sugar
peel of one lemon grated
2 egg yolks
150 g butter softened to room temperature
To assemble
Approx. 4 tbsp. red berry jam
Some icing sugar for dusting
Instructions
For the dough
Combine all dough ingredients in a bowl with a dough hook attached to your mixer. Mix until it forms a smooth dough. You may also need to knead the dough a bit to remove any bumps.

Cover in plastic and refrigerate for an hour.

Preheat the oven to 190°c (fan-forced).

Sprinkle flour on your work surface and on your rolling pin and roll out your dough until it is about 1/2 cm thick (5 mm).

Using two or three sized cookie cutters of the same shape, cut out the layers and place on a baking tray.

Bake for 6-8 minutes or until golden. Remove from the oven and allow the biscuits to cool.
To assemble
Slowly warm the red berry jam in a pot.

Spread a little jam on one of the large-size biscuits and add a medium-size one on top. Spread jam on the medium-size biscuit and add a small-size biscuit on top, so that you have little three-level terraces.

To serve, dust with icing sugar to look like light snow.
Notes
For these biscuits, you will need three cookie cutters of two or three different sizes with the same shape. We used 'ruffles', but stars or circles work well too. If your oven is hot, these biscuits will cook very quickly. I had one tray which got quite dark… You only want your biscuits to be slightly golden. Make sure you watch the oven carefully The jam should not contain any lumps of fruit. Children love helping to cut out and assemble these biscuits. Just be careful with the jam – hot jam can burn! The number of biscuits will depend on whether you have two or three layers. Likewise, the amount of jam you will need. I used three layers, approx. 4 tablespoons of jam and made 24 finished biscuits.
Nutrition
Serving: 1gCalories: 57.91kcalCarbohydrates: 11.22gProtein: 1.51gFat: 0.71gSaturated Fat: 0.28gCholesterol: 16.96mgSodium: 7.52mgPotassium: 21.22mgFiber: 0.28gSugar: 3.25gVitamin A: 31.94IUCalcium: 10.69mgIron: 0.52mg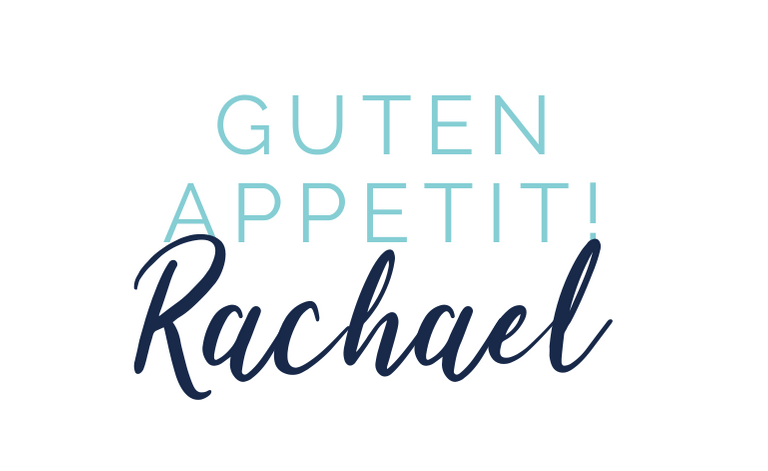 Check out our other German Christmas recipes
Spritzgebäck: German Christmas shortbread biscuits
Zimtsterne: German cinnamon stars
Vanille Kipferl: How to make traditional German vanilla crescent cookies
Glühwein with tea: German hot mulled wine with tea
Kinderglühwein – German mulled wine for kids