Zimtsterne or cinnamon stars are arguably the quintessential German Christmas biscuit. They look like snow coloured stars and all that cinnamon makes them smell and taste that just screams Christmas. They are the perfect addition to our trio of German Christmas biscuits.
I had never made them before. I figured, however, that I had eaten enough of them to know a good cinnamon star from a bad one. If they didn't work out, I would just share the fail on our Facebook page instead. Anyway, if they were not easy enough for me to make perfect cinnamon stars on the first try, the recipe shouldn't be on Tea with Mum anyway!
Disclosure:
Some of the links below are affiliate links. We may earn a small commission if you use these links to make a purchase. Thank you! Please read our full disclosure for more information.
Tips for making cinnamon stars
As with many recipes, the most difficult part was separating the eggs and not getting any yolks in the whites!
However, don't do what I did: I forgot to reserve some of the egg white and sugar mixture for the topping before adding the cinnamon and almond meal. I had to make a double mixture to get the topping.
Tip: The dough of these biscuits is very sticky. To prevent the dough from sticking to the work surface and your rolling pin (because it will), either dust both very well or roll the dough out between two sheets of baking paper. I find it easier to use baking paper and there is no flour to clean up afterwards.
Kids can easily help. Miss M very much enjoyed cutting out the stars and 'painting' them with snow.
What do you do with the leftover egg yolks? Make Spritzgebaeck of course!
Did you know?
Some cinnamon is actually not that good for you. It naturally contains the aroma coumarin, which can damage the liver in large amounts. It can bring dizziness, headaches and nausea. Of course, this doesn't just affect the cinnamon stars, but anything that contains cinnamon – such as apple pie!
However, it is all about proportions. The average adult, who weighs around 60 kg, can eat 24 cinnamon stars per day without any damage. Children, of course, should not eat as many, but a couple a day will do no harm.
If you want to avoid any risks altogether, use Ceylon cinnamon. It costs more but contains very little coumarin.
Make some cinnamon stars for Christmas
These German cinnamon stars taste delicious and are so cute, they are perfect for gifting. Just baking them in the oven will make your whole house smell like Christmas. It is this combination that makes them the perfect Christmas biscuit and number seven on the list of top 10 German Christmas biscuits.
Make some for your family and friends this Christmas!
Cinnamon stars
Zimtsterne or cinnamon stars are a quintessential German Christmas biscuit. They look like snow-covered stars and all that cinnamon makes them oh so Christmassy!
Ingredients
250 g + a little more icing sugar
3 egg whites
a pinch of salt
2 level teaspoon of cinnamon
350 g ground almonds with the brown skin on
Plain flour for dusting
Instructions
Sift 250g of icing sugar into a bowl.

In another bowl, beat the egg whites and salt until thick and creamy. Add the icing sugar, bit by bit, and whip until thick and glossy and well-combined.

Spoon 6-8 tablespoons of the egg white and icing sugar mix into a separate bowl and place to the side.

Fold the cinnamon and almonds into the remaining egg and icing sugar mixture and mix together until it forms a dough.

Dust your work surface with icing sugar and roll the dough out flat until it is 1/2 cm thick. Cut out the stars and place on a baking tray lined with baking paper. Knead the remaining dough, roll it out again and cut out more stars until all the dough has been used.

Preheat the oven to 125°c (fan-forced).

Take the icing sugar and egg white mix that was put aside and use a pastry brush or rounded knife to spread a layer of the mix over each star.

Bake the biscuits for approx. 15 minutes or until done. Allow the cinnamon stars to cool before eating.
Notes
The dough for the cinnamon stars can be used immediately. If you place it (covered) in the refrigerator for half an hour, it will be easier to roll out the dough and cut out the biscuits. So that the dough doesn't stick to the star form, dust the form with flour. Tap the form lightly to get rid of any excess. To keep them fresh for longer, place the biscuits in a tin together with a slice of apple. Yes, apple. They will then last 2-3 weeks.
Nutrition
Serving: 3gCalories: 60.28kcalCarbohydrates: 6.6gProtein: 1.69gFat: 3.47gSaturated Fat: 0.25gSodium: 3.1mgPotassium: 2.93mgFiber: 0.82gSugar: 5.15gCalcium: 16.1mgIron: 0.28mg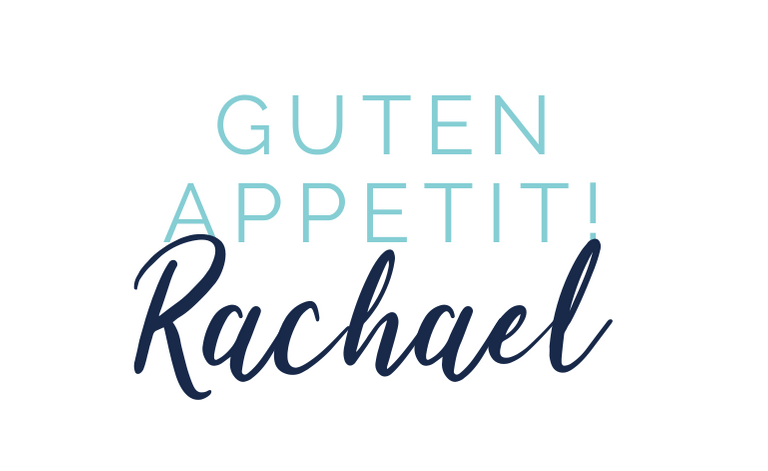 Check out our other German Christmas recipes
Spritzgebäck: German Christmas shortbread biscuits
Terraces: German Christmas biscuits
Vanille Kipferl: How to make traditional German vanilla crescent cookies
Glühwein with tea: German hot mulled wine with tea
Kinderglühwein – German mulled wine for kids