Christmas in Germany means Christmas markets, Glühwein, Advent calendars and Christmas biscuits. For Christmas this year, we will be sharing three German Christmas biscuit recipes. The first recipe is my mother-in-law's family recipe for Spritzgebäck, or German shortbread biscuits.
Disclosure:
Some of the links below are affiliate links. We may earn a small commission if you use these links to make a purchase. Thank you! Please read our full disclosure for more information.
German Christmas biscuits
Germans bake a lot of biscuits at Christmas. There are so many different recipes, it was difficult to decide which three to make.
How many? According to the statistics, German bakeries baked more than 70,000 tonnes of Christmas biscuits in 2016 and even baked more than 115,000 tonnes in the mid-1990s. These figures do not count the number of biscuits people bake at home.
Houses and bakeries are perfumed with the smell of sweet biscuits and cinnamon. It is a difficult time of year if you are dieting!
Spritzgebäck
This recipe for Spritzgebäck is one of our traditional family recipes. My mother-in-law makes these every year and it is Peter's favourite. While she was helping me today, Miss M decided that they are her favourites too.
The name Spritzgebäck comes from the German words spritzen, which means squirt, spray or inject and Gebäck, which means biscuits or pastries.
According to a 2011 study conducted for Dr Oetker, a German producer of baking goods, Spritzgebäck is the fourth most favourite biscuit of Germans.
You can easily recognise Spritzgebäck, regardless of how they are made. They look a little like ruffles or waves.
Tips
Spritzgebäck is a two-person job in this house: we normally use an old mincer (grinder). One person turns the mincer handle and pushes the dough into the mince. Meanwhile, the second person cuts off the right amount of dough as it squeezes out and places them on the tray for baking. If you are using a mincer, you might like to make double to make up for what gets stuck in the mincer.
I have not tried it using a mincer attachment for my KitchenAid stand mixer. I will have to see if they come with the right plates. Does anybody know?
For these biscuits, I used a cookie press. It was hard work and I would definitely recommend using a mincer if you have one. For most of the Spritzgebäck I used the plate that had one squiggly line through the middle.
The piping bag did not work for me at all, though it theoretically should. Make sure you use a large tip if you want to try. If you are going to use a piping bag or a cookie press, don't refrigerate the dough before using. I had to knead mine again to make the dough soft enough.
I had a little helper, too, which may have detracted from the effectiveness.
Make some Spritzgebäck for the holidays
When it's cold outside, it's the perfect time to make some German Christmas biscuits. Why not start with our family's favourite Christmas biscuits, Spritzgebäck?
Spritzgebäck
Classic German Christmas butter cookies: these Spritzgebäck (literally squirt cookies) are our family's favourite. This is my German Mother-in-Law's recipe.
Equipment
Paddle attachment

Dough hook attachment

Plastic wrap

mincer, cookie press or piping bag

baking paper
Ingredients
200 g butter softened to room temperature
150 g white sugar
300 g plain flour
1 egg yolk
a pinch of salt
1 packet of vanilla sugar 1 1/2 tsp. vanilla essence
Dark cooking chocolate melted (optional)
Red fruit jam jelly (optional)
Instructions
Preheat the oven to 175°c fan-forced.

With a paddle attachment or beater, beat the butter for approximately 20 seconds on slow, then increase the speed and beat until slightly creamy.

Add the sugar, vanilla and egg and increase the speed again until well combined and fluffy.

Change to a dough hook attachment. Add half the flour and the salt and beat until combined. Then add the rest of the flour and beat until combined.

With a clean hand, knead the 'dough' until it is well combined and forms one big ball of dough.

Wrap the dough in plastic and refrigerate for at least one hour.

Remove from the fridge. Depending on your method, load your mincer/piping bag/cookie press and slowly squeeze out strips of ruffled dough onto a baking tray lined with baking paper.

Place the biscuits on a tray and bake for 12-15 minutes until they just start to take on some colour.

If you are using the jam, add a thin layer of jam to any biscuits that have a 'slot' where it won't leak out the sides too much.

If you wish, wait for the biscuits to cool and then half dip them in melted dark chocolate.
Notes
If you are planning to use a piping bag or a cookie press, don't bother with refrigerating the dough. Both methods work much better if the dough is not cold and the butter has not hardened.
Nutrition
Serving: 2gCalories: 63.37kcalCarbohydrates: 7.61gProtein: 0.71gFat: 3.4gSaturated Fat: 2.1gCholesterol: 12.51mgSodium: 0.76mgPotassium: 7.38mgFiber: 0.16gSugar: 3.03gVitamin A: 105.15IUCalcium: 2.32mgIron: 0.29mg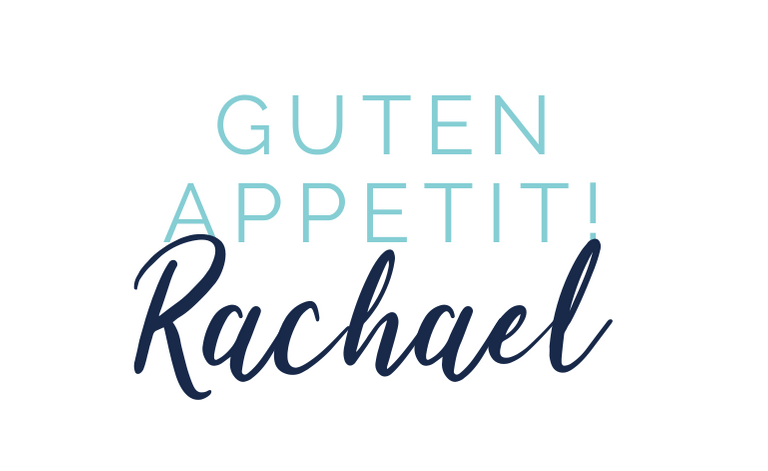 Check out our other German Christmas recipes
Zimtsterne: German cinnamon stars
Terraces: German Christmas biscuits
Vanille Kipferl: How to make traditional German vanilla crescent cookies
Glühwein with tea: German hot mulled wine with tea
Kinderglühwein – German mulled wine for kids